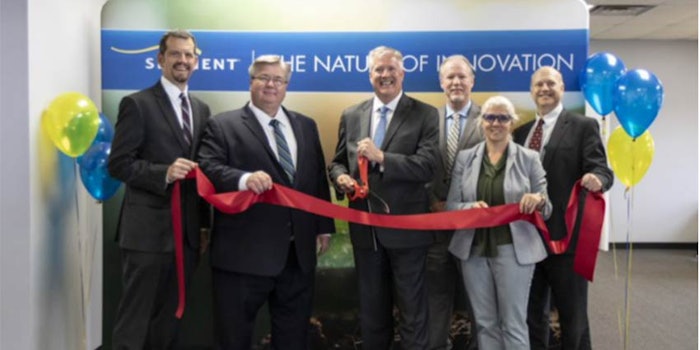 Sensient Flavors has unveiled the first phase its 40,000 square foot pilot plant capabilities in Carpentersville, Illinois.
The first phase is a continuous ice cream system that enables Sensient Flavors' customers to replicate full-scale productions.
"This facility is an extension of our Innovation Hub, which greatly improves our ability and capacity to help our customers speed up their product development process," said Steve Morris, sweet and beverage flavors general manager, at the opening ceremony. "Our goal was to design and build a facility where our customers can develop concepts using our flavors and colors into finished products they can show their customers."
The company purchased the facility in 2018; it plans on gradually building out the space's R&D equipment and capabilities over the course of 3-5 years. The next planned phase is a natural extracts pilot plant.
"Our goal for the site is to foster a collaborative environment with customers across a wide variety of food and beverage segments and provide the space to explore innovative new technologies at a pilot plant scale," added Morris. "The new site will also provide valuable space for internal collaborations between Sensient's flavor and color businesses as we explore technology that help our customers across all aspects of their product development."