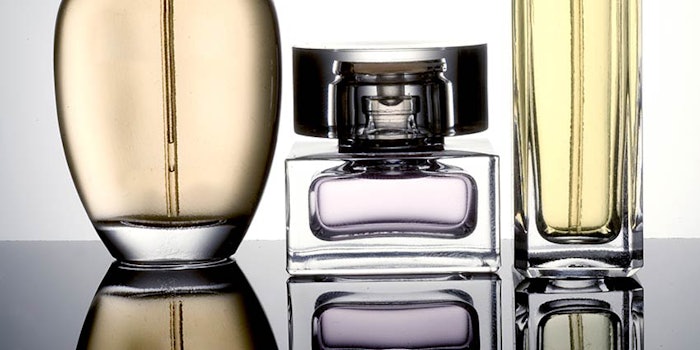 The Fragrance Creators Association  presented its inaugural Rising Leader Award to John Carey, senior manager, global regulatory services at Firmenich.
The award, bestowed upon Carey at the organization's 2018 annual meeting in Weehawken, New Jersey, recognizes emerging industry professionals who have shown a commitment to both the Fragrance Creators Association and the industry at larger.
Carey is an active member of Fragrance Creators' Government & Legislative Affairs Executive Committee (GLAEC) and Regulatory Science Executive Committee (RSEC). He is also a member of task forces and ad hoc working groups, where he shares his expertise and understanding of legal text. He has contributed to the organization's efforts in key areas such as TSCA implement; fragrance ingredient communication; the Congressional Fragrance Caucus; and other priority advocacy issues. Additionally, he participates in strategic advocacy events, including federal and state lobby days and Capitol Hill perfumery events, effectively communicating with legislators and staff about fragrance safety, regulatory questions and potential impacts on fragrance businesses.
The association will also make a $2,000 donation to the charity of Carey's choice.
"I'm proud of John and his contributions on behalf of our industry," said Robert Weinstein, Ph.D., CEO of Robertet USA and chairman of Fragrance Creators' board of directors. "His efforts have helped to further our mission to serve as the voice of the fragrance industry."
"John understands the need of communicating the importance of promoting safety while also conveying the importance and benefits of fragrance in our everyday lives," added Fragrance Creators president & CEO Farah K. Ahmed. "This is a critical piece of our approach to advocacy, education, and elevating everyone's appreciation of fragrance's ability to enhance lives."