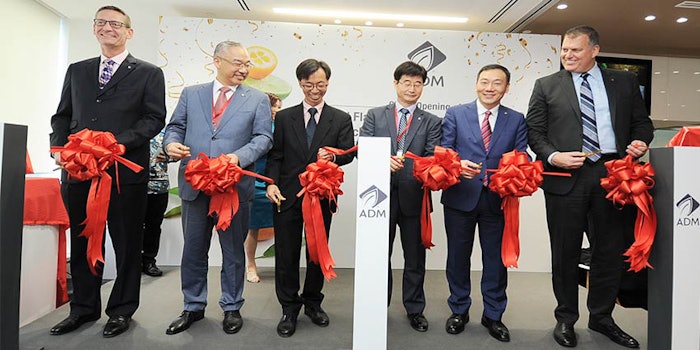 Archer Daniels Midland (ADM) opened a new 8,000 sq. ft. facility for ingredient creation, application, development and customer innovation in Singapore.
Located in the Biopolis research hub, features of the facility include labs for food and flavor analytics; bakery and confectionery; meat and savory; sweet and savory creation; and beverage and dairy applications, among others.
It will also house a customer innovation center. The innovation center will allow the company to work closely with consumers in creating flavors and ingredients that meet preferences in taste, function, nutrition and texture.
"Consumer tastes and preferences are changing, as people look to balance busy lifestyles with healthy eating habits. Our goal is to be the first-call ingredient and flavor experts for customers working to meet those consumer needs throughout Southeast Asia," said ADM's Asia president Donald Chen. "Singapore is a critical hub of innovation and growth in the food and beverage world, and we are excited to leverage our technology, expertise and global scale to help Southeast Asian food and beverage customers remain at the forefront, and to offer job creation and talent development opportunities for scientific, technical, marketing and regulatory professionals in the food and beverage industries."