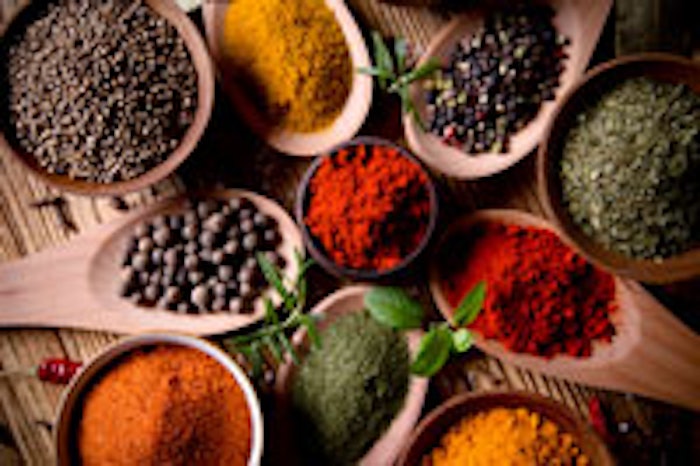 Following last month's announcement  that the U.S. Department of Health and Human Services (HHS) and the U.S. Department of Agriculture (USDA) are updating the Dietary Guidelines for Americans, Guy Johnson, executive director of the McCormick Science Institute, has testified to USDA and HHS officials applauding the committee's inclusion of spices and herbs as a way to reduce sodium consumption.
He also encouraged policy makers to look more broadly at flavor's role in diet quality.
"Spices and herbs are an important tool in helping Americans meet the committee's dietary recommendations," said Johnson. "Taste is the primary driver of food decisions, and recent data suggests spices and herbs can not only increase the acceptability of low-sodium foods, but also those low in saturated fat and calories."
Johnson encouraged the agencies to include practical information in the forthcoming 2015 Dietary Guidelines about how spices and herbs can be used to add flavor with virtually no additional calories, saturated fat, sodium or sugars. He reviewed several studies demonstrating the positive impact of spices and herbs on healthier eating.