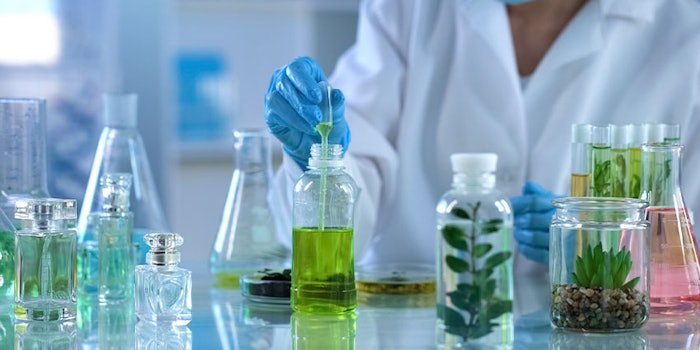 Givaudan has announced that it has closed the acquisition of Alderys as part of its long-term strategy to expand its capabilities in bio-engineering technologies.
Founded in 2009, Alderys is an innovative French biotechnology company headquartered in Orsay, France, employing 30 employees. Alderys develops innovative approaches to the biological engineering of valuable compounds from renewable feedstock.
Previously: Givaudan Sets B Corp Ambition.
The projects developed by Alderys are aimed at the chemical and cosmetic industry sectors as well as nutrition. They are recognized for offering innovative technological industrial solutions with high sustainability standards.
Previously: Givaudan Extends Global Innovation Partnerships for Plant Proteins.
Maurizio Volpi, president of Givaudan's fragrance division said: "Today is an exciting day as we welcome the Alderys employees within the Givaudan family. This acquisition aligns with our company purpose and long-term strategy whilst their expertise in biotechnology is fully complementary to our fragrance and active beauty businesses."
"In fact," Volpi continued, "it will allow us to expand our portfolio of natural and bio-sourced products, thanks to their strong research and development bio-engineering platform. It will be an additional tool to drive our future development and innovation in the active cosmetic ingredients space and beyond. It will also reinforce Givaudan's capabilities to support our customers in developing sustainable, performant and safe products."
Dominique Thomas, CEO of Alderys added: "We are very proud to join Givaudan and to bring in the bio-engineering platform we have developed with success for ten years. We strongly believe this is a great opportunity to expand our scientific expertise to the service of the beauty, fragrance and flavour industry, whilst we will continue to serve our other historical and future partners as an independent entity within the Givaudan group."
Laurent Bourdeau, head of Givaudan's active beauty business said: "Alderys has a strong track record in designing innovative biological pathways to produce environmentally-friendly raw materials, which is essential to the way we develop our cosmetic ingredients. With specific scientific programs dedicated to Active Beauty, we are very excited by the capabilities of Alderys to support us in enriching our offer to our customers."
While terms of the deal have not been disclosed, Alderys' business would have represented €3 million of incremental revenues to Givaudan's results in 2019 on a pro-forma basis. Givaudan funded the transaction from existing resources.