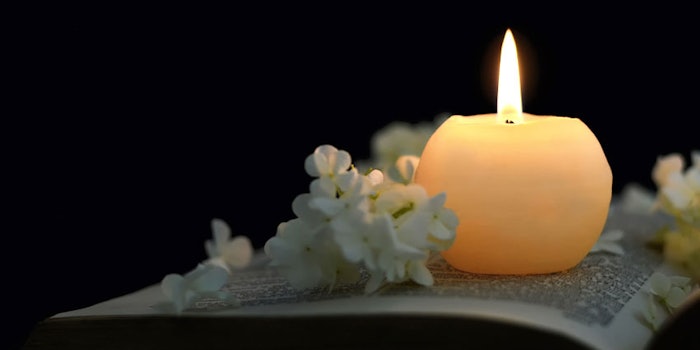 It is unfortunate to share, Peter N. Lombardo passed away of a heart attack on April 23, 2020.
Lombardo retired from Robertet Flavors in 2014, after 40 years with the company which is based in Grasse, France. He was instrumental in driving Robertet's growth over the years, both as a member of its board of directors and as global leader of the ingredients division.
His service to industry associations was extensive throughout his career and he was recognized with the industry's highest awards, including the IFRA North America Eric Bruell Distinguished Service Award in 2011, and FEMA's Dr. Richard L. Hall Distinguished Service Award in 2013.
As an advocate for the flavor and fragrance industry, Lombardo served on the boards of several industry organizations. He led the International Organization of the Flavor Industry (IOFI) as president when it underwent a reorganization in 2013.
Lombardo's service to FEMA encompassed multiple roles, including the longstanding chairman of the nominating committee, a member of the board of governors and president from 2001 to 2002. His presidency at FEMA included important negotiations over the transfer of the flavor industry's scientific program from FEMA to IOFI.
He was known as a gentleman, who insisted that everyone be treated fairly. The F&F community will truly miss his kindness, compassion and genuine support of the industry.
Plans for a memorial service will be announced at a later date.