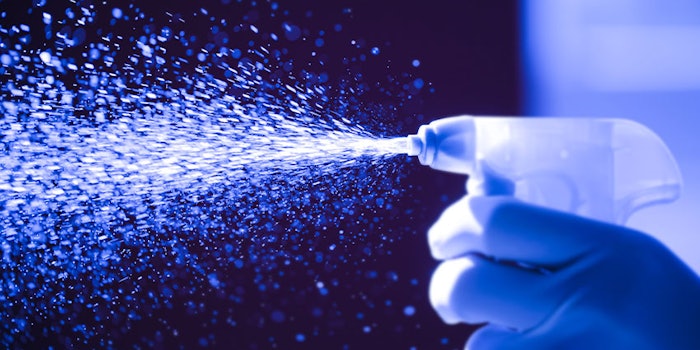 The American Cleaning Institute (ACI) has issued a statement in response to speculation about the use of disinfectants in or on one's body.
Previously: ACI Creates & Fills Director of Stakeholder Communications Position 
"Disinfectants are meant to kill germs or viruses on hard surfaces. Under no circumstances should they ever be used on one's skin, ingested or injected internally." The statement continued, "We remind everyone to please use all hygiene, cleaning and disinfecting products as directed in order to ensure safe, effective and intended use of those products."
According to multiple news sources, since the initial speculation, several poison control centers across the country have seen a marked increase in calls related to bleach and other household disinfectants.