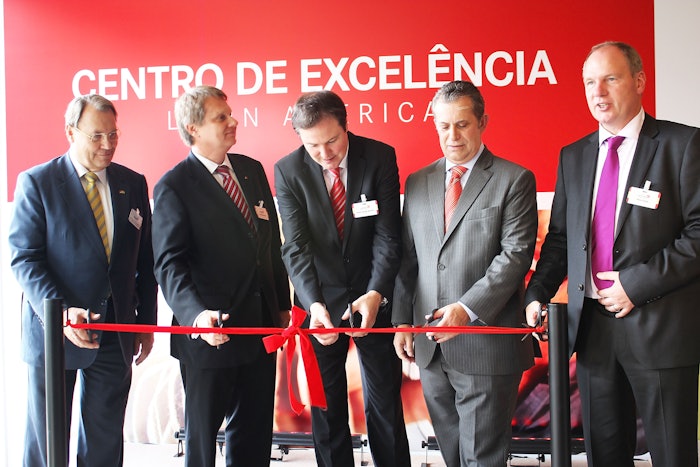 Symrise AG has invested about €12 million in a new facility near São Paulo, roughly tripling its space and boosting its capacity to develop products tailored specifically for the rapidly growing Latin American market. The move follows the February acquisition of Belmay's Brazilian activities.
"Over the last few years, we have experienced rapid marked growth and Latin America will remain one of our most important growth regions in the future," said Heinz-Jürgen Bertram, CEO of Symrise. 
Located in the Brazilian district of Granja Viana, the facility will combine the research and development work which has until now been carried out at two different locations. The new site, the company's largest in Latin America, also closely links its research and development operations to market research, sales and marketing activities of both divisions. About 120 staff members from both the flavor and nutrition and the scent and care divisions work at the site. 
Interest in cosmetics and personal care products is particularly strong in Latin America, explained Eder Ramos, regional president, scent and care.
"Brazil is the world's largest market for perfumes, deodorants and baby care products," Ramos said. "The market for hair care products is also growing rapidly in these emerging economies, which is why we have decided to set up Symrise's international hair care center at the new location as well."
Walter Ribeiro, regional president, flavor and nutrition, added that the new site is located near its production site and Global Citrus Center in Sorocaba. "This will allow us to make the most of synergies between development and production and sensibly cross-link the activities of all locations," Ribeiro said. 
The sustainable and environmentally friendly building complex includes buildings fitted with water purification and energy-saving systems. In addition, the company has implemented processes for structured waste and recycling management.
For the center's debut, Brazilian fashion designer Alexandre Herchcovitch has collaborated with Symrise on a limited edition perfume.