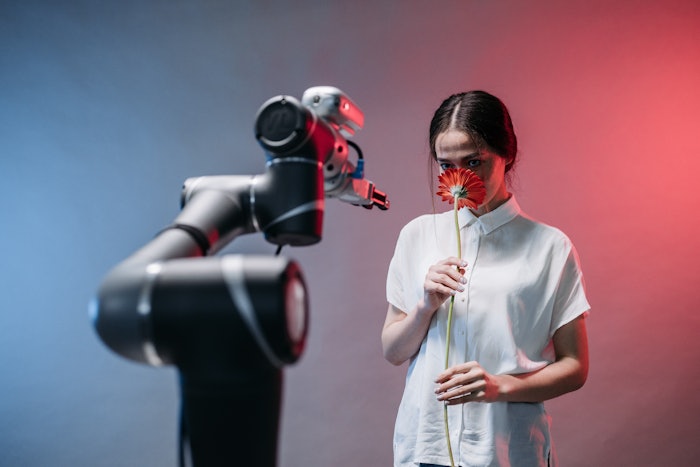 Tech innovation in the fragrance realm has been among the top headlines. From digital technology debuts to functional fragrance reveals, readers are itching to know what the future holds for the industry and what strides are being made by key players.
According to Mintel Global Beauty analyst Clotilde Drape fragrances will have to adapt to new macroeconomic contexts by offering escapism and driving value perceptions.
Drape explains, "Climate change will impact ingredient quality. Fragrances still lag behind other categories in terms of sustainability, and for longevity in the category, brands will need to go beyond sustainable packaging. Lab-grown, synthetic and molecular ingredients have the potential to remedy the sourcing and extraction of scarce natural resources while rethinking formulations as a whole could offer new ways to tackle the sustainability issue."
The June issue is dedicated to highlighting the latest in fragrance innovation. In the pages ahead we've tapped industry experts to weigh in on updates in fragrance technology, trends and a deep dive into neuroscience. P&F+ has also asked the International Fragrance Association (IFRA) to discuss the impact of climate policy on the F&F palette (page 36).
Flavorcon 2023
Have you had a chance to register for Flavorcon 2023 yet? Be sure to visit www.flavorcon.com to secure the best rates for your ticket to the two-day event scheduled for November 8-9 in Cincinnati, OH.
Unfamiliar with the event? Flavorcon is hyper-focused on sensory and taste solutions for flavor chemists and flavored product innovators across all applications. This niche event is the only place where flavor chemists and product developers convene to learn, discuss, collaborate and network with their peers. Prepare for a lineup of fresh sessions, speakers and expo hall wares. Discover more about the upcoming event on page 32.
Ready to get started? Visit Perfumer & Flavorist+'s June 2023 issue.