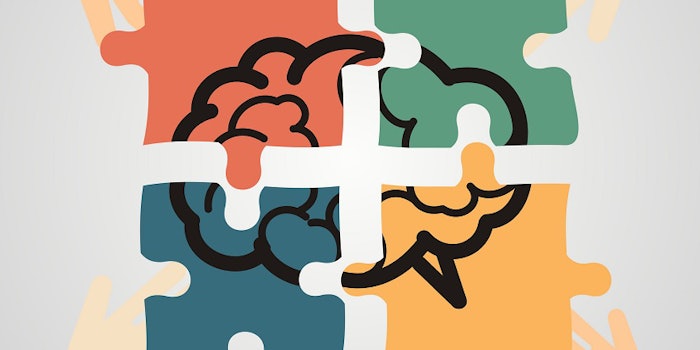 Earlier this month, Ruth Sutcliffe, The Scent Guru Group LLC, released the premiere edition of the Essential Awakenings Smell and Memory Kit. Coinciding with Alzheimer's and Brain Awareness month, the kit is used as an aid for families and senior care providers to help individuals retrieve memories through smell and inspire conversation. The kits have been endorsed by Ottavio Arancio, M.D., Ph.D of the Neurological Institute at the Columbia University Medical Center.
"The mission for the Essential Awakenings Smell and Memory kits are to improve the quality of life for aging seniors by providing high quality, smell based product that could bring back cherished memories as well as help individuals engage in pleasant conversation with their caregivers and loved ones," Sutcliffe told Perfumer & Flavorist.
Research has found that particular scents offer an effective evocation of memory. The kit's six scents are designed around this research and include grass, chocolate, mint, pineapple, cinnamon and jasmine.
Sutcliffe designed the kit for users to smell each scent in order to spark conversation and for individuals to tap into memory and imagination. Each smelling session starts with a scent dabbed onto the blotter provided in the kit. The blotter is then passed around to others in the group and the individual leading the session asks questions that elicit characteristics of that particular smell (i.e. "Do you think this smell is sweet or sour?"). The kit also includes information cards to elicit clues (i.e. "This grows faster in the summer.") As participants hone in on each smell, they are encouraged to share memories that may come up during the session.
Sutcliffe, who has worked in the fragrance industry for over 30 years, holds the project close to her heart, as she has cared for her mother-in-law who suffers from Alzheimer's and lost her mother to a dementia-related illness. Sutcliffe hopes to introduce the kits—produced by Firmenich—to a wider audience, with a second edition in the works.
Sutcliffe volunteers frequently at several senior care centers – Atria in Stamford, The Greens in Greenwich and the Hebrew Home in Riverdale. In June, Sutcliffe's kit was recognized by the Women's Business Development Council of Connecticut for innovation.