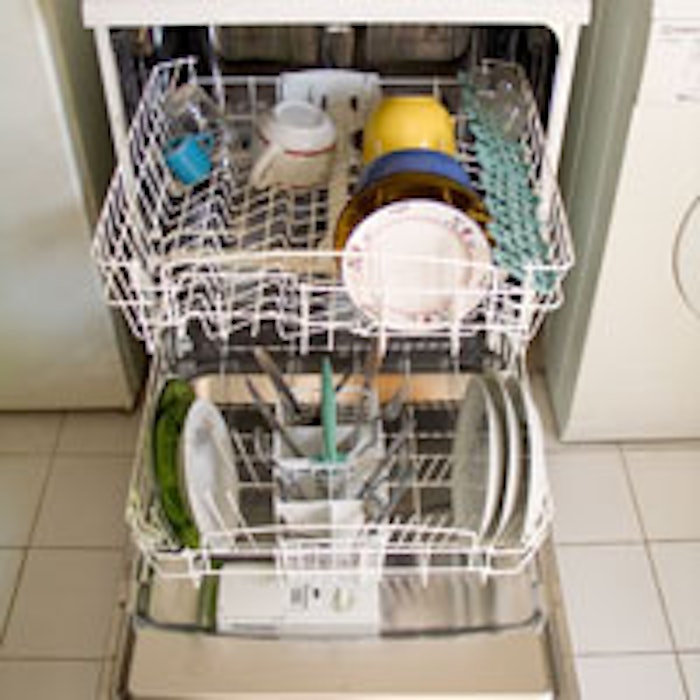 Patent Picks are chosen by the editors from publicly available sources. This invention aims to protect fragrance from harsh detergents during storage and deliver a fragrance bloom at the end of the dishwashing cycle.
Dishwasher detergent fragrance composition
WIPO Patent Application WO/2015/189296
Publication date: Dec. 17, 2015
Assignee: Givaudan SA
Disclosed in this patent is a dishwasher detergent composition including a fragrance encapsulated within a matrix of a water-soluble, modified starch. According to the authors, it improves the effectiveness of incorporating fragrance in, and delivering fragrance from, detergent compositions for automatic dishwasher applications.
Fragrance compositions must be protected from harsh dishwasher detergent ingredients during storage and retained under conditions of high and fluctuating temperature and humidity during dishwasher operation. They also should be delivered as a bloom of fragrance at the end of a dishwashing cycle, without leaving undesirable or lingering fragrance residue on absorbent washed articles. The present invention addresses these needs.