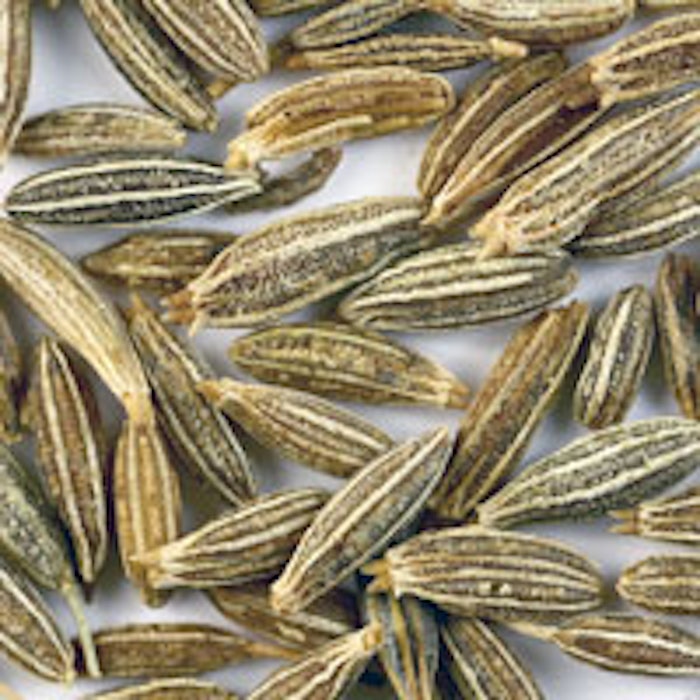 Patent Picks are chosen by the editors from publicly available sources. Today's invention, from Kao Corp., relates to a nitrile compound that imparts a spicy, cumin odor.
Nitrile compound
European Patent Application EP2940005
Publication date: Nov. 4, 2015
Assignee: Kao Corp.
Provided in this patent is a nitrile compound and a fragrance containing it. Said compound imparts a spicy tone that is useful as a fragrance, particularly with a cumin-like odor.
The compound is stable in aqueous vehicles and emphasizes spicy, green, floral, woody and citrus-like odors when blended with other fragrances. Further, it suppresses oily, chemical- and metallic-like undesirable odors.