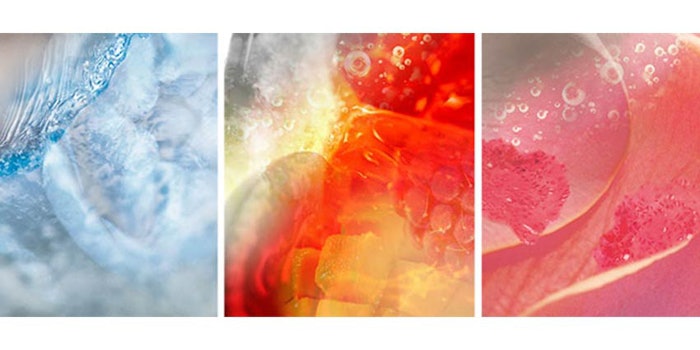 Givaudan has announced the launch of Scentaurus, a family of fragrance precursors designed to expand perfumers' offerings for formulating long lasting fragrances for a variety of applications.
Fragrance precursors are low odor molecules; when exposed to external triggers like light, oxygen or water, they release at least one fragrant molecule. The technology increases the longevity of fragrances across categories including fabric, home and personal care. They also offer a way to counteract habituation by signaling unique top notes during the fragrance's life.
Related: Givaudan Opens Digital Factory in Paris
In 2006, Givaudan introduced Scentaurus Tonkarose, a light, cleavable fragrance precursor in the palette of ingredients with Scentaurus which releases two different odorants. The expanded family now includes Scentaurus Clean, Scentaurus Juicy and Scentaurus Berry. Each ingredient is exclusive to Givaudan perfumers.
 "Our new Scentaurus technology is revolutionary as it brings us a new evolution to the way of designing fragrances," said Jeremy Compton, head of fragrance science and technology. "Some olfactive notes can now be delivered at dry stage on fabrics that were not possible previously.  More than just a new method of formulation, the precursors can deliver even more innovative formulas to our customers, and ultimately responds to consumer demands for ever more performant fragrances."