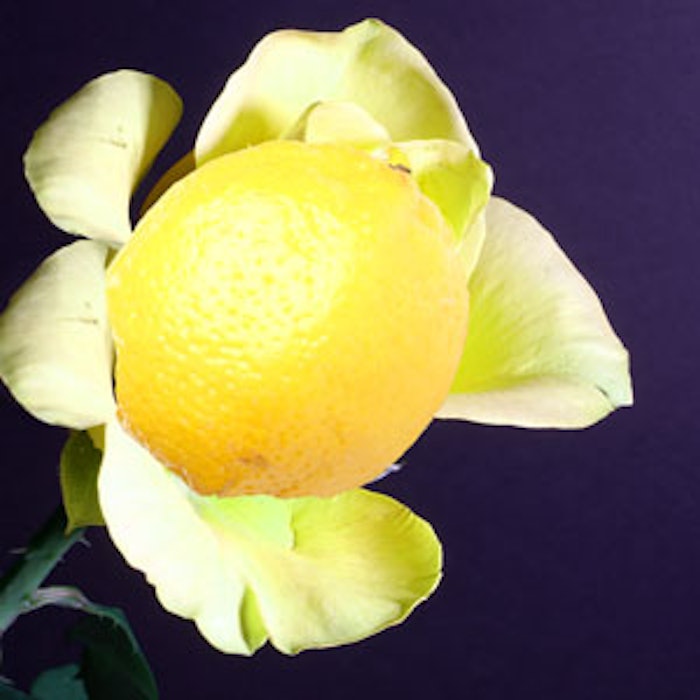 A rose by any other name would be ... lemon? The inventor on this patent application has developed a yellow rose variety that emits a lemon fragrance.
Rosa hybrida shrub, "AUSwhisper"
U.S. Patent Application 20160057902
Publication date: Feb. 25, 2016
Assignee: David Austin Roses Ltd.
Disclosed in this patent application is a novel variety of rose shrub named "AUSwhirl."
This rose is described as having a yellow bloom with a strong, unfading color and the petals of which are informal and have a neat outer ring.
Interestingly, this rose has a strong, distinctly lemon fragrance.