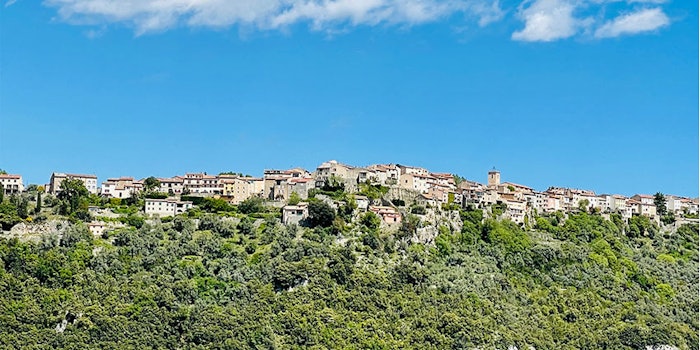 Symrise has entered into a joint venture with Groupe Neroli, allowing Symrise to sustainably expand its capacity in naturals, increase production of backward integrated ingredients and create new capabilities in flowers and Mediterranean materials.
Related: Symrise Diana Food x Vitafoods Insight Host Webinar
Symrise will bring its expertise in sustainable ingredients, as well as become the majority stakeholder. Groupe Neroli will add its over 35 years of experience and realize its plans to diversify its activities in the cultivation and exploitation of perfume plants.
The joint venture is building a fully equipped factory in Grasse, complete with R&D and ingredient development laboratories with local partners. Symrise and Groupe Neroli want to create the most technologically advanced and sustainable factory in the region, a center of expertise that will produce its own natural ingredients in an environmentally friendly and socially conscious way.
The company will also be working with proprietary materials grown in other parts of the world, including Madagascar, as well as outstanding ingredients sourced from specialist farmers and producers. With this initiative, Symrise also commits to bettering the social conditions of these expert cultivators, which will result in 49 new natural ingredients, reinforcing Symrise as a key player in natural perfume ingredients.
Ricardo Omori, global senior vice president, Fine Fragrances, Symrise, said, "Symrise has been purchasing sustainably backward integrated natural raw materials from Madagascar and beyond for many years. We are now able to expand our Naturals business considerably by working with Groupe Neroli. Going to Grasse, with its centuries of heritage and savoir-faire brings Symrise to the center of perfumery. We start this new venture by respecting the great tradition of craftsmanship, and we feel equally excited to bring genuine innovation and sustainable processes to the fore to honor the history of perfumery."
Christian Dussoulier, CEO, Groupe Neroli, said, "Our paths crossed with Symrise at the right time where the Groupe Neroli was projecting to develop and diversify our naturals activity. Our creativity and agility as a dynamic human-scale organization will bring authenticity and spontaneity to the enterprise. Our partnership with Symrise relays a message of strength and vision to address sustainability in the future of the perfumery business."
Want to know everything going on in flavor & fragrance? Sign up for P&F+'s newsletter. You can also follow along on Instagram and LinkedIn.