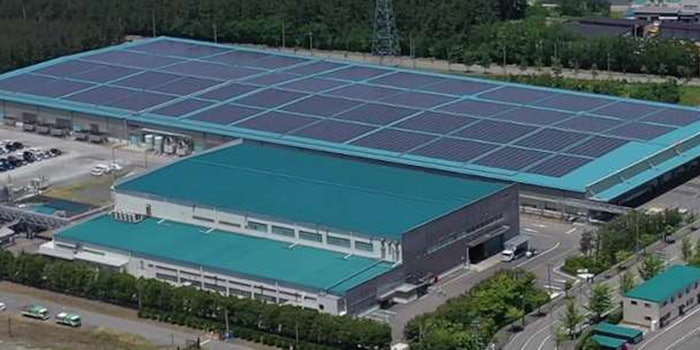 As life begins to reopen, so are many new facilities. Companies are launching innovation centers and new facilities across the globe.
Here are some of the latest headlines from Perfumer & Flavorist+'s news:
Kao Opens its Largest Photovoltaic Power Generating Facility
The Kao Group's largest photovoltaic power generating facility for on-site power generation, which has a total generating capacity of 2.8 MW, has started operation at Sakata Plant in Sakata City in Japan. 
Symrise Diana Pet Food Announces Factory Opening in China
Diana Pet Food has announced the opening of a new factory in Chuzhou, Anhui Province, China. It is the first Diana Pet Food site in Asia Pacific to feature a spray dryer and a measurement center for pet food palatability, making it a unique site on the continent for the company.
BASF Acquires Zodiac Enterprises to Expand Chemical Catalyst Recycling
BASF has acquired Zodiac Enterprises LLC in Caldwell, Texas, to expand its chemical catalyst recycling capacity and capability.
Azelis Megafarm to Open Innovation Center in Mexico City
Megafarma, an Azelis company, will open its first full-service innovation center in Mexico City, featuring five industry-specific application labs for CARE, CASE, food, pharma and plastics.
Signature Fragrance & Flavor Resources Debuts New Facility
Signature Fragrance & Flavor Resources (SFFR) has completed production of their new facility in Eatontown, NJ.
Genomatica Opens Second Commercial Plant
Genomatica has opened its second commercial plant, which will use Genomatica's Geno BDO biomanuf­acturing process technology.
Symrise Debuts Innovation Center in Dubai
Symrise AG has opened its new development, application and sensory laboratories in Dubai to meet the demands of its partners, as well as accommodate its growing team.
Florachem Announces Second Florida Location
Florachem is expanding its team and capabilities with the addition of a second site located in Lakeland, FL while continuing to invest in its Jacksonville, FL headquarters.

Mixer & Pack Starts Production at Cabanillas del Campo Manufacturing Plant
The production plant is projected as one of the main points of creation and production of perfumery in Europe, due to the improvement of efficiency, competit­iveness and new flows of the processes and services provided to its customers.
Kerry Opens Coating Production Facility and Online Creation Tool
The recently expanded Rome site provides significant capacity, advanced capabilities and customized coating solutions. Kerry is also releasing an easy-to-use, online custom-coating creator tool that allows food innovators to explore product possibilities that utilize the company's array of coating, flavor and taste solutions.
Want to know everything going on in flavor & fragrance? Sign up for P&F+'s newsletter. You can also follow along on Instagram and LinkedIn.