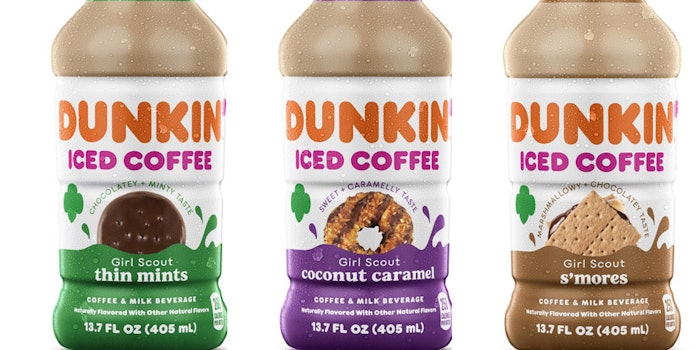 Within the last three months, the F&F industry has had a number of business collaborations. P&F+ has cultivated a list of companies who have partnered to collab, covering new snack launches, perfumes and business ventures in the tech and sustainability fields.

Related: Recent Acquisition Roundup
Business/Tech/Sustainability
BASF x Louisiana Art & Science Museum 
BASF and the Louisiana Art & Science Museum (LASM) have launched their first-ever virtual Kids' Lab program.
Givaudan x Together for Sustainability
Givaudan joins Together for Sustaina­bility (TfS), which will accelerate supply chain sustaina­bility and responsible sourcing.
Heinemann Americas x Bolloré Logistics
Heinemann Americas, Inc., and Bolloré Logistics have announced their first-ever partnership in the Americas.
RIFM is collaborating with the Institute for In Vitro Sciences (IIVS) to develop an in vitro test to assess potential respiratory allergens so that companies can continue to develop products safe for home and personal use without conducting studies on animals.
Flavor
Dunkin' is launching ready-to-drink bottled iced coffee in Girl Scout cookie inspired flavors, through a collaboration with The Coca-Cola Company.
Kellogg's has taken the Little Debby Oatmeal Creme Pie and turned it into a cereal.
Pepsi has announced its collaboration with Peeps to debut a new beverage that combines Pepsi cola with the Peeps marshmallow flavor.
Pringles has partnered with Wendy's to replicate the classic spicy fried chicken into a single chip.
Fragrance
Floral Street Fragrances x Van Gogh Museum
Floral Street, the independent, clean brand has announced its partnership with the Van Gogh Museum in Amsterdam.
Goop and Heretic have launched, and sold out, their most recent candle collabor­ation, This Smells Like Kourtney's Orgasm, named after Kourtney Kardashian.
In partnership with LanzaTech, BASF has announced the launch of n-octanol to create the fragrance found in perfume, and the flavors found in food, from industrial waste.  
RIFM is collaborating with SenzaGen, a biotech company that has developed a skin assay called GARD (Genomic Allergen Rapid Detection), which predicts the ability of ingredients to induce skin sensitiz­ation.
Want to know everything going on in flavor & fragrance? Sign up for P&F+'s newsletter. You can also follow along on Instagram and LinkedIn.