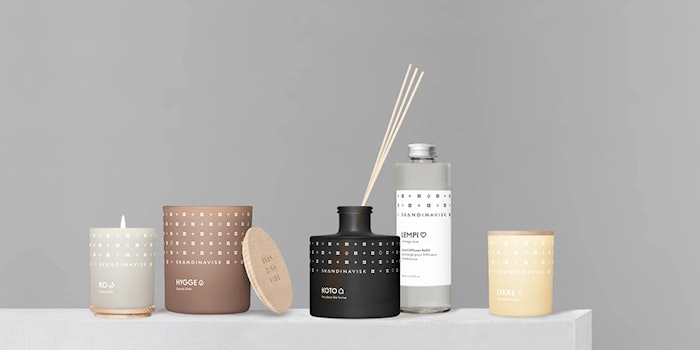 Skandinavisk has launched its new collection, Next Generation, comprised of local, natural, organic, ethical and responsible home and body fragrances. 
Related: Givaudan Launches Naturality Platform for Responsible Fragrance Design
The collection includes ten fragrances available in a variety of options such as diffusers, hand soap, body wash and candles. 
Next Generation has incorporated local and natural ingredients like water from beneath Danish soil, wax from Swedish rapeseed, as well as plastic from plants and boxes from trees. 
The Next Generation collection is available in the United Kingdom, Scandinavia and North America.