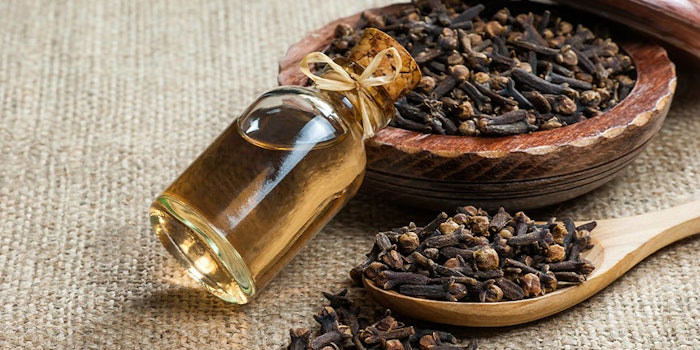 Solvay has launched Eugenol Synth for fragrance applications, featuring olfactory properties comparable to those derived from cloves. The new synthetic eugenol will serve as an alternative to help meet F&F market demand for applications in which natural origin is not essential, per Solvay.
Previously: Solvay Decarbonizes Cyclopentanone Plant in France
The technology reportedly provides stable quality, supply and pricing, according to the supplier.
Eugenol is derived from cloves, an aromatic flower spice used widely across flavor and ​fragrance applications​. Because of its analgesic and antiseptic properties, it is also used in oral care formulations such as toothpastes and mouthwashes. In addition, it can be used in technical applications such as an intermediate for polymers.
Previously: Solvay and Anthea Joint Venture in Catechol Derivative Production
Solvay's new Eugenol Synth is produced at the company's​ Saint-Fons​, Lyon site in France and is commercially available globally.
"Solvay strategically extends its aroma chemicals portfolio pushing the boundaries with a commitment to innovate and anticipate F&F market expectations," said Corinne Duffy, technical marketing manager and eugenol project manager at Solvay Aroma Performance. "Thanks to our back integration in guaiacol, a key intermediate in our diphenol chain, our R&I teams have been able to develop an innovative process successfully scaled up to produce synthetic eugenol."