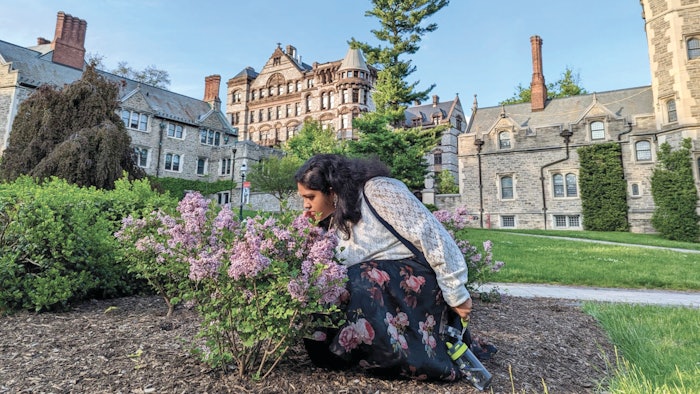 For those of you who have been following my articles, you will see a common thread—perfumery is an art! It's a beautiful amalgamation of science and emotions. Each creation evokes a story or emotion which makes it unique and remarkable.
Now that we have established perfumery as an art, you may find yourself asking, "What inspires a perfumer in their creation?"
We know that Picasso's Blue Period was inspired by Spain, and that the lyrics to A. R. Rahman's song, "Luka Chuppi," were inspired by an innocent relationship between a mother and a son. My answer would be all the above and beyond. Like all great artists, perfumers can be inspired by their surroundings, other great artists or their past, present and possible futures. Fragrance creation has no boundaries!
I would like to share with my readers how as a perfumer, nature not only inspires me to create different fragrances, but also helps me to memorize fragrance ingredients. Mother Nature has always been a muse for me. From her big, beautiful displays at sunset to her amazing, small, hidden treasures blooming at night, all have inspired many of my creations.
For the full article, please check out the Perfumer & Flavorist+ December 2022 issue.