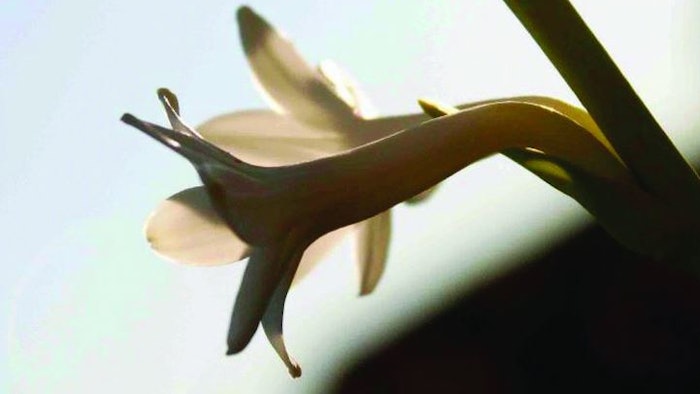 This month's column is a love letter to tuberose from creative perfumer and World Perfumery Congress 2022 speaker, Pierre Bénard. Throughout this series, Bénard refers to tuberose as "she" and "her," as if personifying the ingredient itself. Follow along as the perfumer describes the versatility, usage and beauty of tuberose from his perspective.
Perfumer & Flavorist+ [P&F+]: What comes to mind when first experiencing the material?
Pierre Bénard [PB]: In the language of flowers, the offering of a tuberose in autumn brings insatiable love and passion. I fell so madly in love, that this one is personified. The first time I encountered tuberose was in Grasse, during my training as a student perfumer at the Grasse Institute of Perfumery during a one-day symposium around the flower organized by the International Museum of Perfumery. A few years later, in the gardens of this museum, I would give her a nocturnal lecture.
During the day, I met Constant Viale, a horticulturist, poet and heritage curator who offered me the key to his fields to visit her. My nose was like a butterfly at dusk, waiting to unroll its proboscis to reach the nectar at the bottom of the floral tubes. Bewitched, intoxicated, confused, I no longer recognized the extract I had studied, her absolute essence coming from India.
For the full article, please check out the Perfumer & Flavorist+ November 2022 issue, titled "Perfumer Notes: Tuberose."