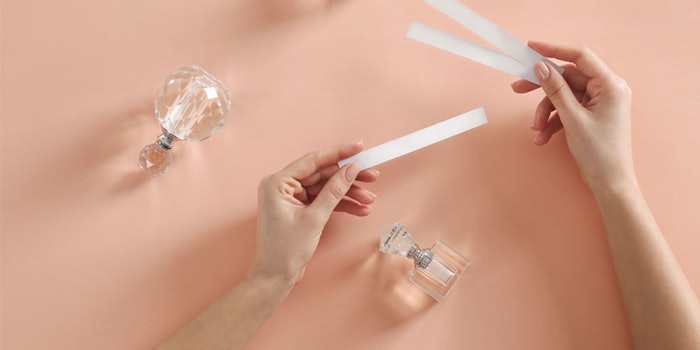 In this month's issue, Perfumer & Flavorist+ connects with companies making headlines with fragrance innovations. One of which is a one-on-one interview with WWP Beauty's CEO Josh Kirschbaum sharing details on collaborating with Scentinvent Technologies for the debut of The Essence Collection (Page 16). Readers will also get behind-the-scenes look at OVR Technology's (Page 40) research merging scent with virtual reality to deepen immersion and positively impact mental health.
Innovations don't stop there. Flavor has seen its fair share of new trends regarding plant-based proteins. So much so that P&F+ tapped ADM's global chief flavorist, savory, Ken Kraut, to weigh in on the plant-based seafood market (Page 34). Kraut notes that 18% of U.S. alternative protein buyers purchased their first plant-based meat alternative in March and April 2020. Noticing the increasing consumer interested in protein alternatives, ADM has launched a plant-based innovation lab in Singaporea, to test flavors, textures, fats and binding characte­ristics in-house and to accelerate product development for customers in the Asia-Pacific region. Not far behind is a forthcoming APAC Protein Innovation Center from Givaudan and Bühlerb, also set to reside in Singapore. The center combines the pilot technology of Bühler's extrusion and processing equipment with Givaudan's new culinary facilities and expertise in flavor, taste, ingredient and product development.
Flavorcon 2021 Updates
Be sure to mark your calendar for November 16-17, 2021! Perfumer & Flavorist+'s Flavorcon (www.flavorcon.com) is going to be one for the books. We will be joined by celebrity chef and Food Network star, Ray Lampe, aka Dr. BBQ, alongside Top Chef competitor, Jeffrey Jew. The virtual event will also be loaded with experts from the flavor and consumer goods industries sharing their knowledge on issues, trends and breakthroughs from the flavor, food and beverage markets. More details are to come regarding speakers and registration.
Jenna Rimensnyder
Managing Editor
jrimensnyder@allured.com
ahttps://www.perfumerflavorist.com/networking/news/company/ADM-Opens-Plant-Based-Innovation-Lab-in-Singapore-574259241.html
bhttps://www.perfumerflavorist.com/networking/news/company/Givaudan-and-Buhler-Open-Protein-Innovation-Center-574279851.html