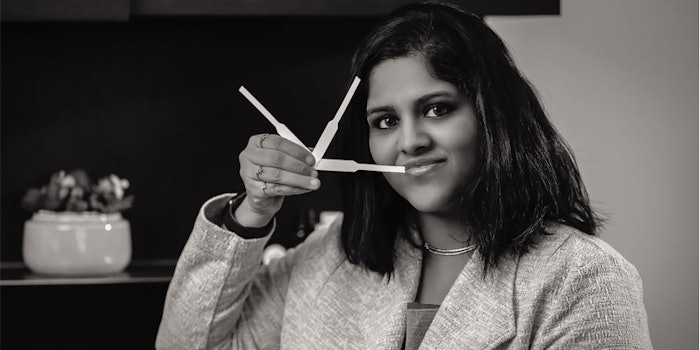 Joining the ancient craft of perfumery never entered my mind as a young girl growing up in India, but the lure of this profession was surrounding me every day. Wild sandalwood and jasmine grew abundantly around our homes, infusing the air with Mother Nature's own creation. Little did I know, my future was going to be defined by the smells of childhood memories or that I was going to recreate similar smells as fragrances.
A Festival of Fragrance
India is a land of traditions, culture and festivals. Every festival is abundant with different fragrant odors that last a lifetime in your memories. The Ganesha festival (Ganesh Chaturthi) is 10 days long (more common in the Western Maharashtra region of India) where we worship Lord Ganesha. I remember mornings filled with beautiful fresh coconut, cardamom and nutmeg aromas as everyone would make modaks, which are supposed to be Lord Ganesha's favorite food. During these 10 days, the air bloomed with notes of camphor and incense sticks, making everything seem so tranquil.
I still remember mornings during Diwali (Indian festival of lights) when we used to bathe with uptan (an Ayurvedic mask made up of herbs and essential oils) and sandalwood soaps. Entire homes would fill up with the scents of sandal and patchouli. Every house would have strings of marigold flowers on their doors, making the environment more serene and pure.
The Smell of Wedding Rituals
Besides the unique odors found during festivals, other smells evoke memories of past weddings. One fragrance which always amazes me is henna (mehendi). One of the significant ceremonies in Indian weddings is the mehendi ceremony where beautiful henna designs are put on the bride's hands and feet. When it is fresh, henna has a beautiful herbal, aromatic scent. When the henna dries, it changes to more intense herbal notes. Almost every girl attending the wedding puts henna on her hands, making the entire environment more blissful and romantic.
For the full article, please check out the Perfumer & Flavorist+ May 2021 issue.