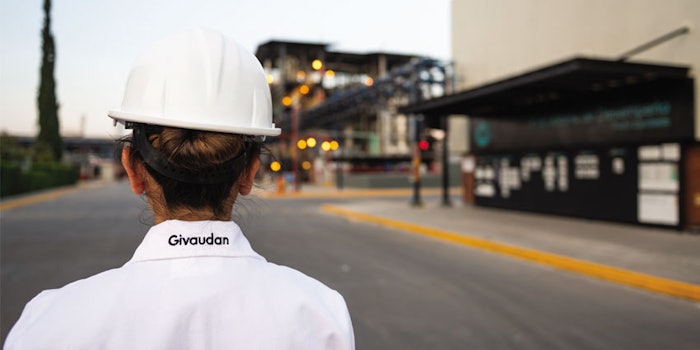 Geneva, Switzerland
2020 Sales: CHF 6,322 million
Along with others in the F&F industry, 2020 was a most remarkable year for Givaudan. As well as managing the impact of the COVID-19 pandemic, it ended its 2020 five-year strategy cycle and embarked on its 2025 strategy during a rapidly changing and challenging year.
Givaudan successfully delivered its 2020 strategy cycle, "Responsible growth. Shared success," and started out on another five-year plan while continuing to expand its portfolio with targeted acquisitions as part of its venture into new and distinct areas guided by the company's purpose, "Creating for happier, healthier lives with love for nature. Let's imagine together." This expanded market space, underlined by no fewer than 16 acquisitions between 2014 and 2020, now encompasses flavor and taste, functional and nutritional ingredients, and fragrance and beauty. Reflecting this evolution, the flavor and fragrance divisions were renamed to become two business activities, Taste & Wellbeing, and Fragrance & Beauty.
2025 Strategy
With this strengthened platform, Givaudan's 2025 strategy is to shape the future of food, fragrances and beauty by becoming the innovation and co-creation partner of choice for its customers. The company saying, "Committed to growth, with purpose," builds on past achievements and reflects continuing global megatrends and rapidly changing consumer behaviors. It adds that customers remain at the heart of the new strategy, which continues with ambitious financial targets, but for the first time includes non-financial targets.
These non-financial targets are aligned to Givaudan's purpose and ambitions in the areas of creations, nature, people and communities. They include doubling its business through creations that contribute to happier, healthier lives by 2030, becoming climate positive before 2050, becoming a leading employer for inclusion before 2025, and sourcing all materials and services in a way that protects the environment and people by 2030 (see Perfumer & Flavorist+, Vol 45, July 2020). Givaudan says that, overall, its 2025 strategy is a guide to how it will deliver sustainable value creation for all stakeholders and allow it to act as a force for good in the world.
Looking forward, Givaudan's 2025 strategy is a guide to how it will deliver sustainable value creation for all stakeholders and allow it to act as a force for good in the world.
Gilles Andrier
CEO, Givaudan
The challenges faced by the business because of the COVID-19 pandemic in 2020 and into 2021 are readily acknowledged by Givaudan CEO Gilles Andrier, but he says he is proud of how the company managed the crisis and is quick to praise the response of employees. "Overnight, we completely changed the way we worked, and the organization really showed its ability to be agile and adapt incredibly quickly," says Andrier.
He highlights those colleagues who remained at work on-site to ensure production and laboratory continuity. "I believe our purpose was really strengthened and became very much alive through the crisis, "Creating for happier, healthier lives." Consumers in every one of our employees' minds is what kept us going every day, despite all the challenges, to ensure our customers—and so consumers—could get the products they needed on a daily basis," he says. "It also came through in the way we cared for our people and communities. Our number one priority was keeping employees safe and well while looking out for their wellbeing, given the huge impact of the pandemic."
Commenting on the final year of the 2020 strategy, he says, "I am delighted that we achieved the financial ambitions we had set, showing once again our ability to deliver industry leading, purpose-led growth with a long-term perspective. Overall, it was a year none of us could have predicted, but I take many great lessons and opportunities from it."
For the full article, please check out the Perfumer & Flavorist+ July 2021 issue.