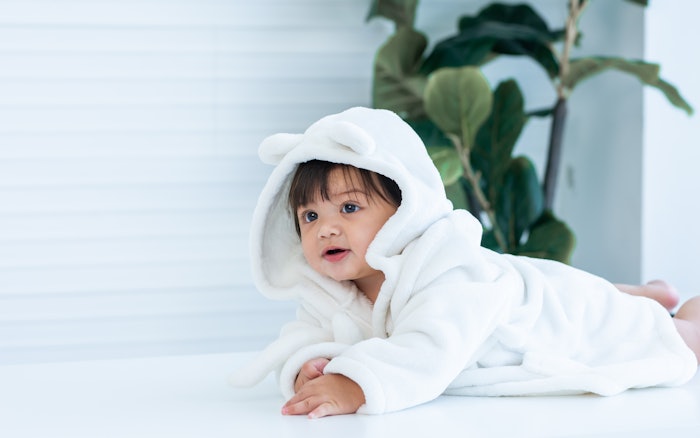 Adobe Stock
Baby Dior released its latest addition to the baby skincare and fragrance collection called Bonne Étoile (French for "Lucky Star"). 
Bonne Étoile is described as a scented water for babies and children from Baby Dior, which is a collaboration between Francis Kurkdjian, Dior Perfume creative director, who composed the fragrance, and Cordélia de Castellane, artistic director of Baby Dior, who designed the decor of the bottles.
Bonne Étoile is said to be suitable for all ages and is to be sprayed on the child's neck or in their room. The water-based perfume was crafted with notes of pear, wild rose and white musks. 
Kurkdjian shared, "For Baby Dior, I wanted to create a scented water for little ones that is as simple as they are. A child says 'yes,' says 'no,' 'I like' or 'I don't like.' A formula imposed itself, like an impulse, a smile. I wanted to bypass the inevitable orange blossom that has long been the signature scent of childhood, and find a soothing fragrance in a different formula: a dewy and green pear note, brightened by wild rose, wrapped in soft, cottony, protective musks."
The pastel-colored bottle of Bonne Étoile baby perfume is adorned with a Toile de Jouy pattern that features a fantastical garden of Granville.