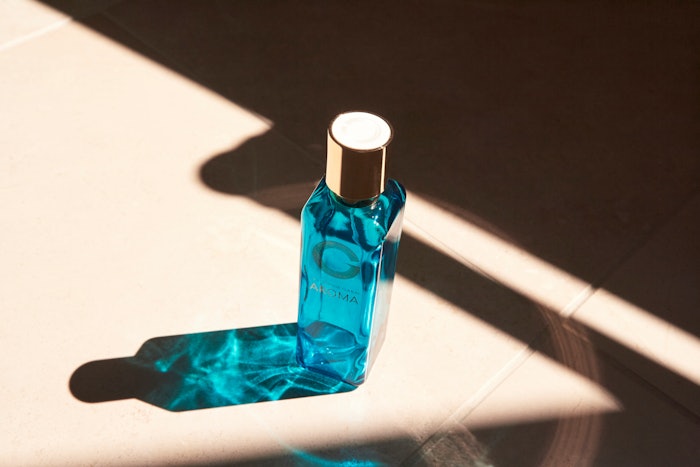 courtesy
The Fragrance Foundation has announced a handful of the winners for 2023. One of which is the Fragrance Innovation Product of the Year, which was given to Veronique Gabai's Aroma Heart.
Veronique Gabai, the brand's founder, shared, "To have Aroma recognized for its innovation in fragrance is truly an honor. AROMA was created to push the boundaries in perfumery, marry it with aromatherapy and deliver proven well-being benefits. Natural, clean, biodegradable, vegan, sustainable, my Aroma can be worn like perfume, but it feels like aromatherapy. Nothing like this has ever existed before."
The Aroma line of fragrances is designed to activate the user's energy and act on their chakras. In the development of the Aroma line, the team at Veronique Gabai conducted a study in partnership with Immersion neuroscientists to ensure the fragrance blends provided "positive, proven benefits to your well-being." Results are said to have shown that Aroma perfumes do positively impact the user's emotional state. Participants experienced up to a 58% increase in their level of emotional engagement of change in their emotional state after smelling Aroma fragrances. 
The functional fragrance line is a collaboration by aromatherapy practitioner Isabelle Sogno Lalloz and Firmenich principal perfumer Frank Voelkl and contains ethically sourced natural essential oils selected for their therapeutic benefits and finished with perfume blends.
Aroma Heart (Joy, Confidence, Connection) is made of bergamot, grapefruit, citronella, cedarwood, clary sage, close and jasmine.
Veronique commented, "All my life, I have used natural ingredients to create perfumes connecting you to nature. During the pandemic, I felt compelled to go further, to explore the natural ingredients not just for their olfactive beauty but also for the benefits they can procure, harnessing their gentle healing powers for your well-being. Aroma is perfume therapy, you wear them like perfumes, and you feel them like aromatherapy.'