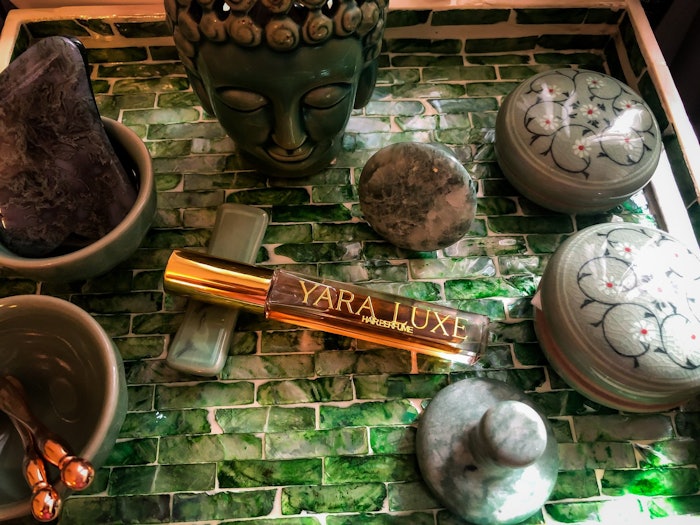 Yara Luxe launched hair perfume formulated with peach nectar and golden jojoba to exude a long-lasting scent while retaining natural texture and keeping hair moisturized.
Related: Aftelier Launches New Perfume and Body Oil
Yara Luxe Hair Perfume is packaged in a 50 ml bottle and 10 ML pocket-sized bottle. It is intended for use on the go and at home.
The fragrance features scent notes of sandalwood, patchouli, pineapple and black vanilla.
The company's goal is to ensure that the chemistry of Yara Luxe is naturally based, organic and vegan.
A spokesperson for Yara Luxe Hair Perfume said, "We made it a priority to handcraft a rich scent that would last for days without the use of hair damaging chemicals. Yara Luxe chemistry is super concentrated. This chemistry evokes an unforgettable scent that lingers in the hair for days."