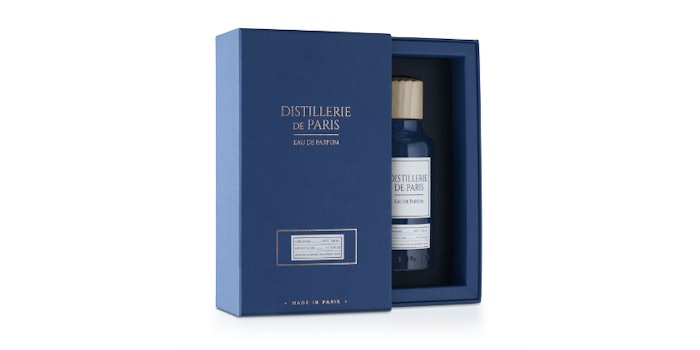 Boutique distillery La Distillerie de Paris has released its first eau de parfum.
Founded by Sébastien and Nicolas Julhès in 2015, La Distillerie de Paris crafts artisanal gins, vodkas, brandies, aged spirits and whiskeys. Using alcohol from its still for its base, the fragrance is a gourmand unisex scent. Created by Quadpack, the fragrance bottle is a 100ml thick glass blue bottle with a sustainably-sourced ash wooden cap. 
"I spent a lot of time crafting the perfume; for that part, my knowledge of spirits and distillation was useful. But when it came to packaging, everything became complicated. The protocols were very different compared to spirits. Meeting Quadpack changed everything. Respecting my view, they found the best solution and the best providers," said Nicolas Julhès.