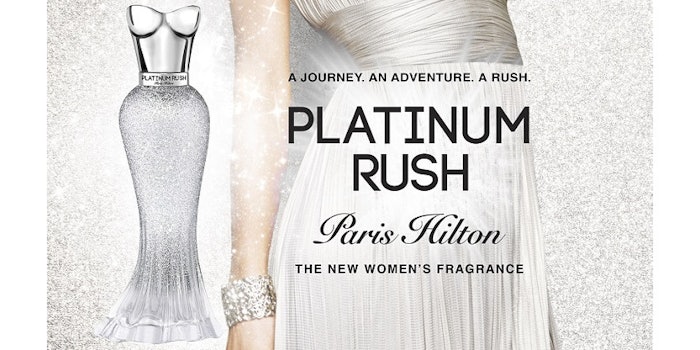 Paris Hilton and Parlux LTD have announced the release of the celebrity's 24th fragrance, Platinum Rush, which is available nationwide starting July 17, 2018.
Created in collaboration with Firmenich perfumer Frank Voelkl, Platinum Rush is a floral-fruity fragrance. The fragrance includes top notes of Asian pear, red apple and mango; heart notes of green florals, muguet and natural magnolia; and base notes of cashmere musk, patchouli, amber and vanilla bourbon.
"Platinum Rush represents the rush of an endless romance as Ms. Hilton has now found her happily ever after. Her engagement ring is the perfect symbol of enduring love with its infinite loop of platinum and sparkling diamonds which served as my inspiration," said Voelkl.