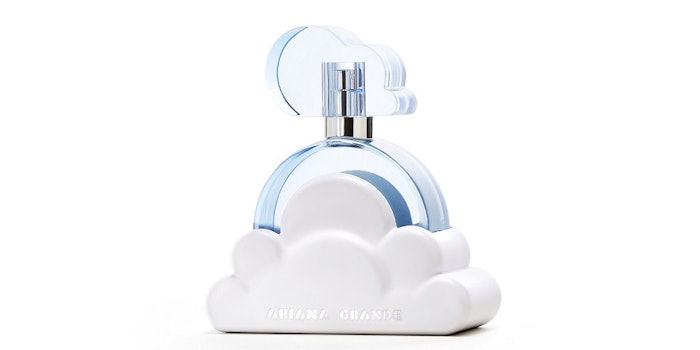 Luxe Brands has announced its latest celebrity fragrance, Ariana Grande Cloud, which will be exclusive to Ulta Beauty in the U.S. and Shoppers Drug Mart in Canada this fall.
Cloud joins Ariana Grande's growing portfolio of scents, which includes Ari, Moonlight, Frankie and Sweet Like Candy. The latest fragrance will feature top notes of lavender blossom, juicy pear and bergamot; heart notes of crème de coconut, praline and vanilla orchid; and a base of musks and creamy woods.
"Each of Ariana's fragrances continues to surpass expectations, simply defying the trajectory of celebrity fragrances," said Joel Ronkin, CEO of Luxe Brands. "This is a true testament to her ability to connect with her fans and her incredible passion to deliver a superior fragrance for them. We are incredibly honored to partner once again with such an influential and aspirational artist and look forward to continued success with the launch of Cloud."