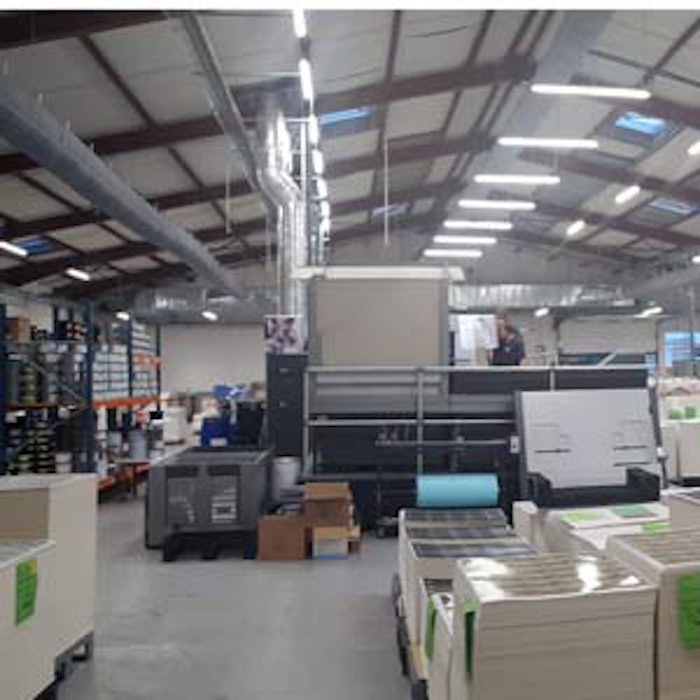 The latest developments in fragrance sampling and blotters are taking place just outside of fragrance capital Grasse, France as sampling company Arcade Beauty inaugurates a new factory for its Carestia business.
This is the first time all of its activity dedicated to fragrance strips, sample packs and perfumed products will be under one roof with high-tech production that complies with the marketing approach used today by large fragrance houses. In 2013, Carestia, the inventor of the blotter card, became part of Arcade Marketing, which subsequently merged with Bioplan in 2014 to become Arcade Beauty.
With an area of 4,000-square meters and 100 employees, Carestia's new site designs, manufactures and delivers 500 million products per year. These include fragrance strips, sample packs and folding boxes, promotional and gift items and other fragranced products.
A Whiff of Strips
Fragrance strips, otherwise known as blotters, account for 40% of Carestia's business. The factory's second largest business segment (35% of sales) stems from sample cards and folding boxes. Carestia also creates a range of fragranced products for its customers that use folding, cutout and pop-up techniques, for example, and can be made from a diversity of materials, including paper, cardboard, wood, rubber, ceramic, plastic or fabric.
Printing Perfume
The company's operations also can apply fragrance to a company's strips, cards, inserts and other communication and marketing material. Carestia's in-house laboratory proceeds with a specific treatment of the raw materials involved. The fragrance concentrate is transformed into an alcohol solution with a dosage that allows the conservation and restitution of the fragrance notes. This process is performed by chemists under the supervision of a perfumer, who validates every test and final product. Carestia Arcade Beauty's laboratory also benefits from the expertise of an R&D unit based in the U.S., which collaborates on project optimization and perfuming techniques.
Read more of the story on P&F's affiliate site, GCI magazine.