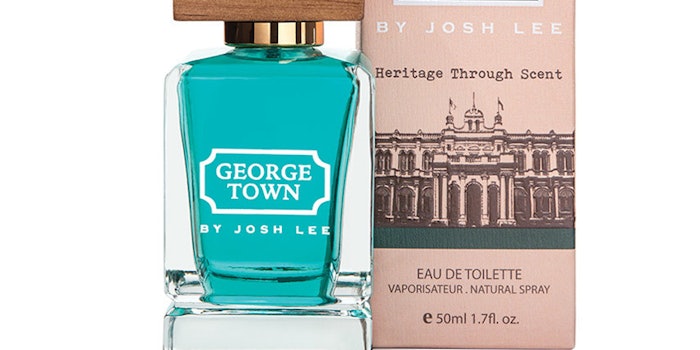 Josh Lee has created a tagline of fragrances called Heritage Through Scent, with the first addition: George Town.
Related: OmanLuxury Partners with Albea for Packaging
Josh Lee, a Penang-born perfumer, has debuted his tribute to his hometown of George Town, Penang.
The uni-sex fragrance contains notes of nutmeg, cinnamon, cardamom, hibiscus, rose and sandalwood.
It is available in a 50ml bottle for RM 130.