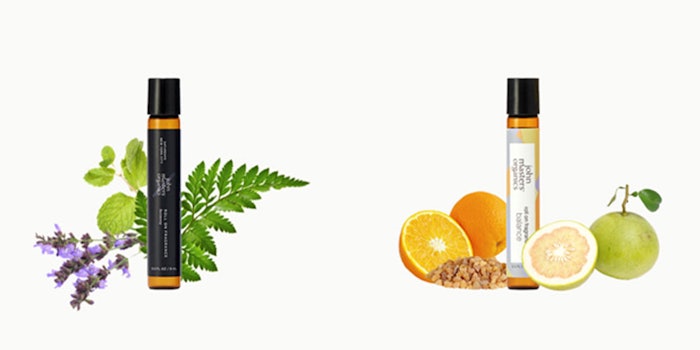 John Masters Organics introduces a new line of roll-on fragrances with aromatherapy benefits.
Related: Jo Loves Launches Refillable Paintbrush Perfume
The line is designed to be applied to wrists, behind the ears, décolletage as well as be massaged into cuticles as a softening oil.
The collection boasts two fragrances:
Balance: Abright, fruity and woody blend with notes of orange and bergamot, Japanese hinoki cypress and frankincense.
Harmony: An herbal and deep woody blend featuring orange, eucalyptus, lavender, patchouli, clary sage and cedarwood.
There are no artificial fragrances or colorants, no alcohol and have at least 70% organic content. Carrier oils used include safflower, jojoba seed, olive, argan sesame, lichiwa and cactus seed.
Both retail for $34 and are packaged in 8 ml bottles.