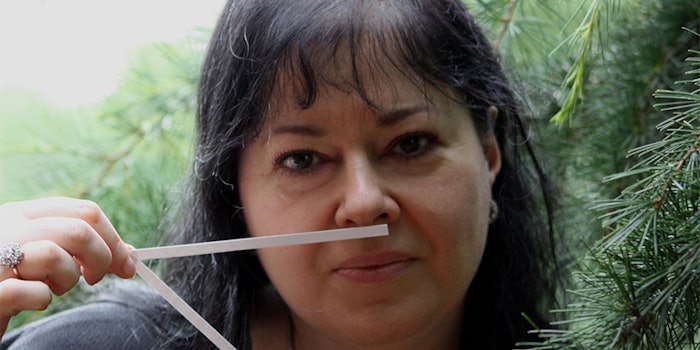 In an effort to bring more faces of the industry to the forefront, Perfumer & Flavorist is launching the Profiles series, a monthly column featuring perfumers and flavorists from around the world, working in a variety of specialties. The respondents will share personal insights about their careers, achievements and inspirations as a demonstration of the variety of experiences and personalities that make up the flavor and fragrance industry.
Kicking off the series is Dominque Bouley, chief perfumer, director of perfumery at Sozio, inc.
Title: Chief perfumer, director of perfumery, Sozio, Inc.
Location: Edison, New Jersey, United States
Hometown: Louveciennes, France
Perfumer & Flavorist [P&F]: What led you to the fragrance industry?
Dominique Bouley [DB]: A simple letter requesting advice sent to John Ledes of Beauty Fashion and Cosmetic World magazine as I was beginning the ISIPCA school resulted in Mr. Ledes offering me an internship at the magazine, followed by a three-month internship at Firmenich, Plainsboro, obtained thanks to his help. This is where and when I truly fell in love with perfume creation. I will be forever grateful for his kindness and support.
[P&F]: Are there any recent projects/wins you are particularly proud of?
[DB]: A unique twist to the concept of oud, blending an overdose of a truly European fragrance note with the Middle Eastern classic and bringing those two fragrant cultures together. [It is] now a fine fragrance for an Indie brand.
[P&F]: Where do you find inspiration?
[DB]: Everywhere, from reading a cake recipe, to a walk in NYC picking up mixed aromas of cannabis and hot chestnuts, to simply buying flowers.
[P&F]: Describe yourself in three ingredients.
[DB]: Amber Xtreme because I am "xtremely" passionate and you can't miss me. Osmanthus absolute because I love naturals and I can be very sweet. Rose oil because it reminds me of my rambling roses in my garden in England, and I have expensive taste.
[P&F]: How has COVID-19 affected your day to day as a perfumer?
[DB]: It ranges from: being forced to wear a mask at work to splitting my R&D team in shifts to facilitate social distancing, to remembering not to share smelling strips with others, to not having been able to visit fragrance stores, to having to deal with the constant stressful background noise of the news yet keep positive.