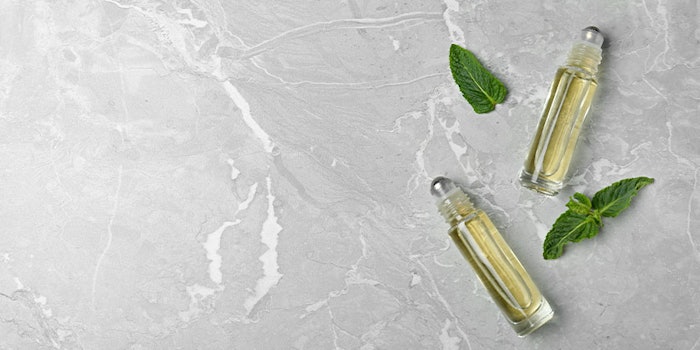 A Minty Moment for Perfumery
While cherished in a wide range of global cuisines and consumer packaged goods (CPG) products today, mint is somewhat an outlier in the world of perfumery. Though mint notes can be found in countless fragranced products from soaps, perfumes, candles and others, mint is seldom the "hero ingredient" of a formulation, often sharing the spotlight with other materials. That said, it is not to diminish what mint brings to the table. In perfumery, mint ingredients can provide fragrance formulations with a range of benefits and can add a nice natural effect to different types of fragrance, according to award-winning perfumer Kari Arienti.
"Mint is a definite part of almost everyone's life. In North America, we're exposed all the time through toothpastes and mint candies and those sort of freshening products... It's not something foreign, but it's an accent piece that is embraced by almost all cultures," said Arienti.
The global appreciation of mint also appears to be growing. The mint essential oils market, which includes cornmint, peppermint, spearmint and dementholized peppermint oils, is expected to reach $177.88 million by 2025, growing at a 9.2% CAGR between 2019-2025, according to a Grand View Research reporta. The growth will be spurred by an increased demand for mint in aromatherapy, personal care, cosmetics, food, beverage and other product categories. While this report was created in November 2019 (roughly two months before the first case of COVID-19 in the United States), one can see a future where mint fragrances (and flavors) do well, even better, in the years ahead, despite an uncertain economic climate. Not only will consumers continue to look for that minty freshness in their toothpastes, candies and other flavored products, but they will also most likely increase the purchase of mint-scented soaps, cleansers, sanitizers and other products, as demand for hygiene and cleaning products increases in response to the coronavirus.