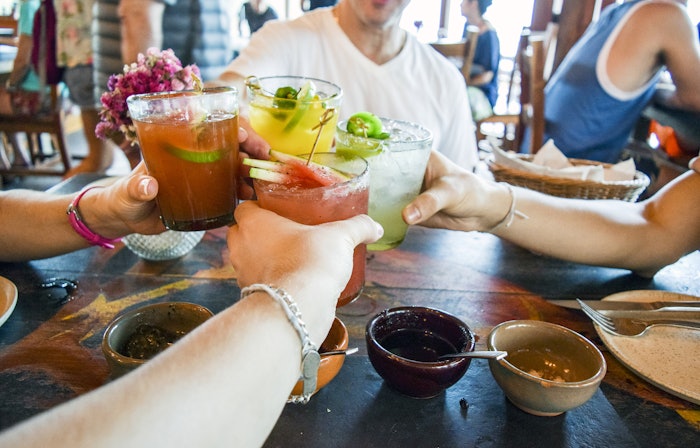 T. Hasegawa's flavor flash trend report takes a look a growing trends amongst beverage flavors, innovations in non-alcoholic drinks, popular flavors and consumer demands that are pushing the industry in new directions.

Highlights of the report include:
RTDs, blended Beverages and low-ABV drinks should be areas of focus for flavor innovation. The low-ABV "sober-curious" movement gained a lot of momentum during the pandemic, as younger consumers reduced alcohol intake for health reasons. There is an opportunity to maximize appeal to these consumer groups with premium drinks and convenient RTDs that deliver cleaner ingredient profiles and lowered alcohol content.
Sustainability and functional ingredient claims are the key to appealing to Gen Z and millennials. Millennials and Gen Z show strong interest in flavor innovation, including in low- and no-alcohol options, but also want functional benefits, which creates opportunity for integrating vitamins, electrolytes or adaptogens.
On-premise drinking and flavor discovery is back. After the sharp decline in restaurant and bar alcohol consumption in Spring 2020, on-premise drinking is nearly back to pre-pandemic levels. Restaurants can continue to serve as a source of flavor exploration by offering high-quality ingredients with bolder flavor profiles, such as vegetables, lime and mint, which are seeing increased menu occurrence over the past year.
Alcoholic Drinks Go All-Natural. After two years of pandemic wellness concerns, consumers are seeking healthier products and natural, organic ingredients.
Better-For-You (BFY) Drinks are on the rise. RTD alcoholic beverage claims related to playfulness, relaxation, fun and stress relief are all likely to resonate with consumers moving forward, provided the beverages have a great flavor profile.
Marketing shifts are needed to attract more diverse drinkers. Whites and non-Hispanics drink more than Black consumers or those of other races, including Asians and non-Hispanics. Brands may need to shift marketing, branding and product development to cultivate interest among a more diverse range of consumers. This may include finding compelling flavors and ingredients drawn from or complementing more diverse cuisines.
Dessert flavors are gaining momentum in alcoholic beverages. As consumers became interested in treating themselves and indulging during the pandemic, beverage flavors inspired by classic dessert ingredients became more popular, such as honey and vanilla. Other more unusual, playful and decadent combinations evoke childhood favorites, such as toasted marshmallow, cinnamon cereals or PB&J.
Want to know everything going on in flavor & fragrance? Sign up for P&F+'s newsletter. You can also follow along on Instagram and LinkedIn.