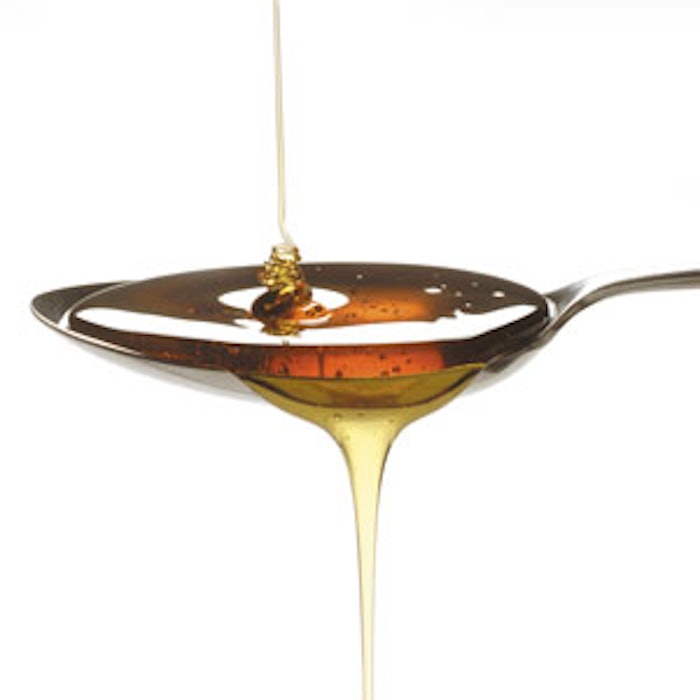 Dollars are beginning to stick with the syrups market.
According to Technavio's latest report, the global syrups market is expected to generate approximately $2.3 billion by 2020, growing at a CAGR of almost 4%. 
"The increase in demand can be attributed to the use of syrups across industries, including confectionery, bakery, beverages, cereal, ice cream and dairy," said Vijay Sarathy, lead analyst at Technavio for food research. 
Here are the top 4 trends identified by food and beverage research analysts at Technavio that will influence the market: 
1. Increase in Overweight, Obese and Diabetic Individuals
Increased lifestyle disorders, like obesity and diabetes, leads to other health problems, such as heart ailments, respiratory disorders and anxiety. In developed economies like the U.S. and the U.K., childhood obesity and juvenile diabetes are increasing. 
All of these factors have led health-conscious consumers to increasingly opt for healthier food products, which have a calorie content in the recommended range. This has compelled vendors to produce low-calorie sweeteners. 
Manufacturers are using low-calorie sweeteners in most processed food and beverages as an alternative to conventional sweeteners. Maple syrup is just one example used as a natural alternative to white sugar. 
2. Growing Demand for Organic Maple Syrup
Because maple syrup is increasingly used as a natural alternative to artificial sweeteners, it is added in various food and beverages as a sweetening agent. In many parts of the Americas and Europe, maple syrup is used as a topping on pancakes, French toast and waffles. It is also used as a sweetener in baked beans, bread, cakes, and granola. Most wine manufacturers use maple syrup instead of honey during the production process. 
Due to the presence of various vitamin and minerals, maple syrup acts as an antioxidant, helps in fighting inflammatory diseases and cancer, protects the skin, improves digestion, and has a low score on the glycemic index. Maple syrup also helps in boosting the immune system and improving the health of the heart because of the high levels of zinc and manganese. 
3. Growing Popularity of Coffee-flavoring Syrups
Manufacturers in the coffee segment are increasingly focusing on innovative methods to sustain the growth of the specialty coffee industry. Most leading café chains offer coffee using flavored syrups, such as vanilla latte and caramel cappuccino. 
"Such methods have helped companies increase their customers, as people tend to try out different flavors," said Sarathy. "Most teenagers prefer to experiment with new flavors, like caramel latte, and seasonal specials, like gingerbread latte, which will increase demand for specialty coffee and, in turn, flavored syrups. 
4. Consumer Preference for Chocolate Syrup
Chocolate syrup is increasingly preferred in milkshakes, frappes, ice creams and desserts. It is also used as flavor enhancement for beverages, or as a topping over pancakes, waffles and slices of cake served with vanilla ice cream. 
The major player in chocolate syrup is Hershey Company capturing more than 44% of the market share in the chocolate industry in 2014. Hershey has announced the possibility of replacing sugar with high-fructose corn syrup (HFCS) to satisfy consumer needs.