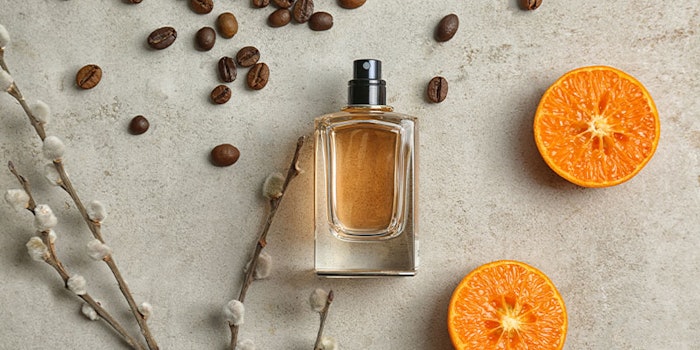 In 2019, the global flavors and fragrances market increased 3.8% reaching a total value of $31.5 billion, according to IAL Consultants.
Related: Aroma Chemicals Market to Reach $8.41 Billion by 2027.
The increase was lower than it had been in 2018 due in part to challenges in South America. 
Key factors among the findings:
The 2020 forecast growth for flavors alone is 1.6%
The 2020 forecast growth for fragrances is only 0.8%
Recovery in 2021 has been predicted with growth rates returning to normal rates closer to 4%.
IAL has forecast a reduced growth rate of 1.2% for the global F&F market in 2020, reflecting the impact of COVID-19 on the industry.
Vietnam, India, Bangladesh and Indonesia had the fastest growing markets in 2019.
Decreases were seen in the markets of Venezuela, Argentina and Iran.
The largest growth rates are expected to come from the Asia-Pacific market with a CAGR of 4.8%.
For flavor, the largest end-use markets are beverages at a 34% market share and dairy with 12%.
For fragrance, the larges end-use markets are soaps and detergents with a 32% share and cosmetics and toiletries at 30%.