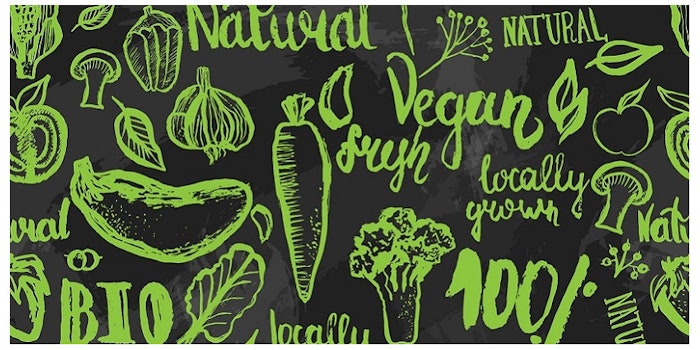 Natural and transparent: two words that capture two key issues within the flavor industry. Two words that were also on the minds of Perfumer & Flavorist and chief innovation officer for Flavor Producers, Tony Moore, during a sit-down conversation the week of the Natural Products Expo West and 18th Annual West Coast Flavor Industry Forum. 
There is no shortage of data on how consumers are demanding more natural flavors and products. According to a Grand View Research report, the U.S. flavor market is expected to grow at a CAGR of 2.2% from 2017 to 2025, with natural flavors outpacing that at a rate of 3.2%. Specific segments are seeing accelerated growth. The natural meat flavors market is expected to grow at an accelerated CAGR of 5.8% from 2018 to 2023. Main drivers for the natural markets is a generally perceived notion that it is healthier and more transparent.
"While we - whether it be flavor or fragrance - don't sell directly to consumers, consumers are our customers' customers, so we sell to consumers. Consumers will always end up driving our trends, for better or worst. "
During the conversation, Daily and Moore discussed consumers' desire for transparency, the natural flavor space and regulations surrounding transparency. 
Perfumer & Flavorist (PF): Before we get started, I was wondering if you can give a brief introduction to yourself and your work as a flavorist. 
Tony Moore (TM): I'm just an old guy from Ohio that likes to smell stuff and make stuff stink. I have grown up in the industry. I started working for a flavor company with my mom when I was thirteen. And I never really stopped. There were little brief breaks to go to music college and other things. Pretty much I've been doing this since I was thirteen.
I've done different things. Started working in QC labs and then worked my way up. Now, I've been creating flavors for oh gosh … for I don't want to admit for how long. Just grown up through it and continue to grow with it and keep on learning.    
PF: The synthetic and natural debate in F&F has been going for some time now. How do you see this developing? Are naturals just the new norm or can synthetics brush off some of its bad public perception?
TM: For me, the driver isn't so much natural. It was a very long drive from consumers for truth and transparency. First, we started is the product healthy or not, now natural, now organic. Now, we got all these subsets, GMO or non-GMO. To me its all the same drive from consumers, truth and transparency.
Let's face it. We have so much access to information and we learn so much that I don't see that stopping. It might move. Naturals might move into organics. It might not be called natural anymore; it might be called something else. But I do think that driver is the same and that trend is going to keep continuing. One does it become a category? Fad, trend, category... I don't think it is a trend any longer. 
PF: Going off of the topic of transparency, a lot of major companies are committing more to transparency. Thinking more on the fragrance side, Unilever had a big initiative to disclose information recently. Is this simply a reaction to consumer demands?
TM: I think so. Why would we want to be transparent? Our formulas are our lifeblood to our business, so we don't want to disclose that. But we have to. Consumers demand it. While we - whether it be flavor or fragrance - don't sell directly to consumers, consumers are our customers' customers, so we sell to consumers. Consumers will always end up driving our trends, for better or worst. For those that can address it in the best way, the most transparent way will be the ones that succeed.
PF: Changing topics slightly and taking a regional approach, California has been at the forefront of a lot of transparency initiatives and laws. Prop 65 is getting an update in August. On the fragrance side, the Cleaning Product Right to Know Act passed. Are governments, in the U.S. and globally, going to continue this trend?
TM: Government has always been involved, but they are taking a much more active role. You can look at natural flavors. You had some very vague language defining it. Then organic came, which began with the natural food tech in the early 90's, and it was much more defined and much more regulated. This is going to continue. 
I think what that really drive us, as flavorists or perfumers, having fewer and fewer ingredients. It is a challenge to us; it can also be an inspiration. But it is still a challenge. You have to ask yourself when are flavors next? We've already seen no artificial flavors on product label as a promotion. When is it going to say no flavor?
PF: In the spirit of the Natural Product Expo West, what are some of innovations and products that you are seeing that have been making an impact in the flavor market?
TM: There are so many. The easy answer is I'm loving all the combinations of sweet and savory. You are seeing a lot of combinations that you wouldn't see before. Things that are crazy or commonplace. It is exciting for a flavorist. In the flavor world, you have sweet and savory flavors and that line is being so blurred. I love it. It is a lot of fun.