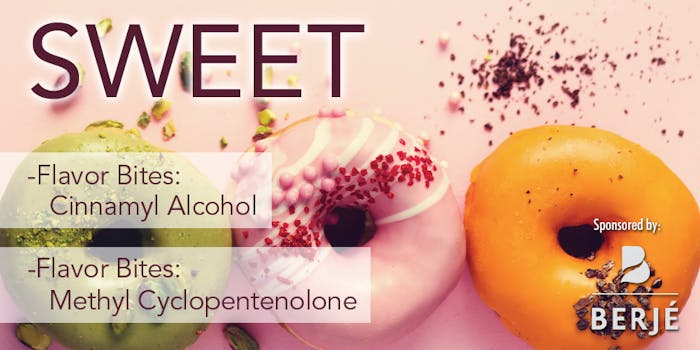 The global confectionery market size was valued at $210.3 billion in 2019, according to Allied Market Researcha, and is projected to reach $270.5 billion by 2027, registering a CAGR of 3.6% from 2021 to 2027.
From daily indulgences like morning pastries to decadent delights for special occasions like birthdays and anniversaries, confectionery somehow always finds its way into households across the globe.
This book comprises handpicked "Flavor Bites" columns by independent food and beverage professional and Perfumer & Flavorist+ expert author, John Wright. Each featured chemical is ideal for sweet/confectionery applications. Wright methodically breaks down dosage levels for use in flavors.
We hope this e-book, sponsored by Berjé, gives flavorists insight into chemicals that can be utilized in innovative ways within the growing sweet/confectionery market. We hope you enjoy.
Please fill out the form to the right to download the free e-book.
awww.alliedmarketresearch.com/press-release/confectionery-market.html