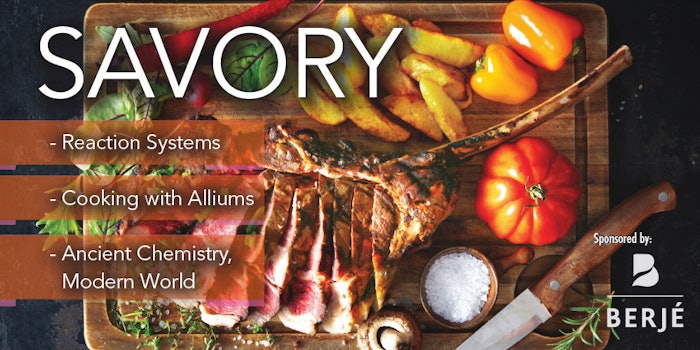 There's no denying that savory flavors are a force to be reckoned with: a report from MarketsandMarkets estimated the global savory ingredients market to be valued at $7.2 billion in 2020, projected to reach $9.3 billion by 2025 growing at a CAGR of 5.2%.
One of the fastest-growing segments that calls for savory flavoring is plant-based meats, which drew in sales of more than $800 million in 2019. Though not always the case, consumers often desire these products to provide them meat-like taste and textures, without the environmental or health ramifications—consider it the best of both worlds. Snacking, which has seen remarkable growth in light of COVID-19, and pet food are also among the growing segments with high demand for savory ingredients.
All of these applications create unique challenges, ones we hope to help formulators address with this e-book, sponsored by Berje and featuring articles by Perfumer & Flavorist's expert authors.
Please fill out the form to the right to download the free e-book.