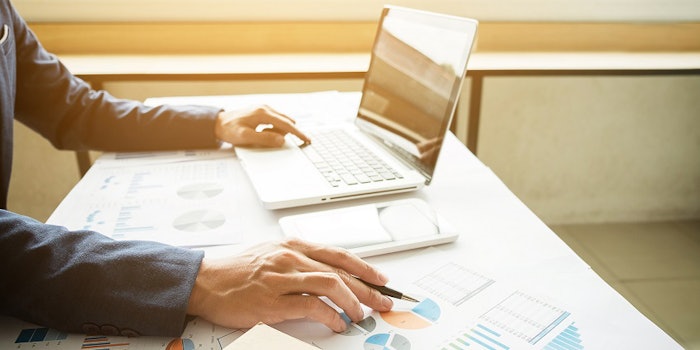 Symrise's Q1 2018 financial results reported a sales growth of 1.5% to €776.9 million with organic growth at 7.5%.
A Dynamic First Quarter
Per the financial results released, earnings for the quarter—before interest, taxes and depreciation—amounted to €155.8 million. However, due to the negative impact of currency effect and raw material costs, earnings came in lower than the prior year's period of €165.5 million.
"We have made a dynamic start in the fiscal year 2018 and consider ourselves very well positioned due to our strong market position. Despite extensive investments, volatile exchange rates and higher raw material prices, we operated very profitable," said Dr. Heinz-Jürgen Bertram, CEO of Symrise AG. "The targeted expansion of our product portfolio and our raw material base has paid off. Along with strong demand from our customers, this was the foundation of our success in the first quarter. All segments generated substantial new business and contributed to the growth of our group. We are looking ahead with confidence to our business performance in the coming months."
Flavor and Fragrances Stay Strong
Despite the lower earnings, Symrise saw strong growth in both its fragrance and flavors in segments. The company posted a 6.9% organic sales increase for its scent and care segment, which equated to €331.8 million in sales. Its aroma molecule division saw the strongest growth with double-digit percentage increase, and its cosmetics ingredients segment grew by a high single-digit percentage. Per regions, Asia/Pacific and Latin America saw strong growth in its beauty care business, while the home care business saw growth in EAME, Latin America and Asia/Pacific regions.
The flavor segment of Symrise's business also saw strong organic growth at a rate of 11.0%. In EAME regions, applications for sweet and savory products saw the biggest organic growths, while beverage application led strong growth in North American regions. Growth in Latin America markets was positive with medium single-digit range, largely attributed to the sweet business unit and consistent demand in Brazil and Mexico. Additionally, the Asia Pacific region saw high single digit, and even double-digit growth particularly in China, Japan and Singapore.