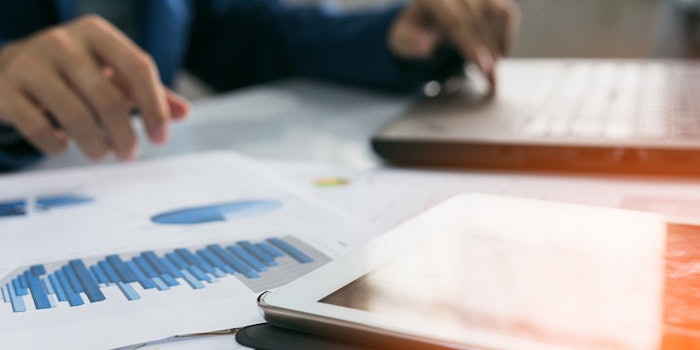 Senomyx, Inc. has released its Q1 2018 financials, ending on March 31, 2018.
"Senomyx began 2018 with a strong first quarter, building on the successful results we achieved during the prior quarter as well as the full year for 2017," said John Poyhonen, president and CEO. "We met or exceeded our financial guidance for the first quarter and are well-positioned to meet key corporate and R&D goals. During the first quarter, we advanced our development efforts for Siratose strain development, identified bitter taste receptors for additional active pharmaceutical ingredients, or APIs, and appointed Tom Erdmann, who brings extensive strategic and commercial experience in the sweetener industry, to our board of directors."
A Strong First Quarter
Per the report, total revenues reached $3.1 million for the first quarter, which exceeded the estimated $3 million projected. Commercial revenues came in at $1.4 million, which was a decrease from $2.6 million for the first quarter of 2017, attributed to the conclusion of the minimum annual royalties period under the PepsiCo sweet program collaboration.
In terms of expenses, R&D and patent expense decreased $502,000 or 11% for the first quarter of 2018, compared to the first quarter of 2017. Additionally, selling, general and administrative expenses decreased $370,000 or 12%, in the first quarter of 2018 compared to the same period in 2017, due to reduced stock-based compensation expenses as a result of lower valuations of stock options granted in 2018.
Product Updates
In addition to providing key financials, the company released key updates on several of its products, including its Complimyxa flavor ingredient and Siratose natural sweetener.
"Based on our continued progress with Siratose, our goal remains achieving a proof of concept for fermentation strain development by mid-2018. Assuming that we are able to achieve this goal, our next step will be to optimize that strain development process for eventual submission of our GRAS notification to the FDA by the end of 2019, keeping in mind the feasibility and time line of these development activities is inherently uncertain," said Poyhonen.
During the first quarter, Senomyx scientists also continued to advance its Siratose strain development, and the company continued its ongoing discussions with third parties to establish new non-exclusive collaborative relationships. Additionally, its next-generation sweet taste booster, Sweetmyxb FS22, continues to be evaluated by a number of third parties for potential use in non-alcoholic beverages and other product categories.
"Direct sales of our Complimyx flavor ingredient offerings reached nearly $600,000 during the first quarter of 2018," stated Sharon Wicker, senior vice president and chief commercial development officer. "We continue to earn new business with world-class flavor house customers, and their forecasts for future use of our flavor ingredients are promising based on their recent feedback related to potential new business. Our current win count is 23 wins spread across 17 different customers. We remain enthusiastic about the growth prospects for our direct sales efforts going forward."
aComplimyx is a registered tradename.
b Sweetmyx is a registered tradename.