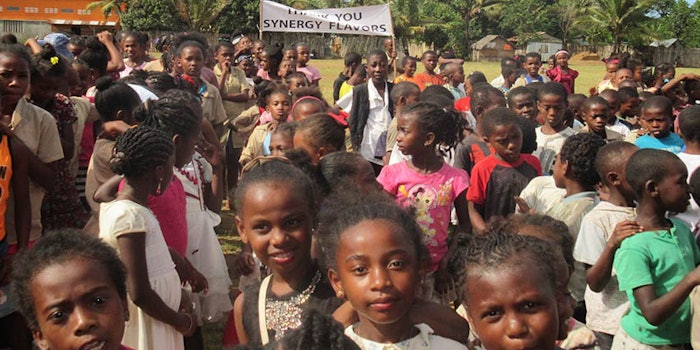 Synergy Flavors announced the completion of two new primary schools in Madagascar.
The schools, located in Antohomaro and Farahalana, were built in partnership with the Madagascar Development Fund (MDF) as replacements for two schools destroyed by Cyclone Enowa in early 2017. They are the third and fourth for the company, which has previously built two schools near Sambava.
Both of the new schools are currently accepting new students, and are set to begin classes this year.
Antohomaro and Farahalana are located in the country's SAVA region, producer of 80 percent of the global vanilla bean supply. More than 80 of Madagascar's population has an income of less than a dollar a day, per the MDF.
"Synergy Flavors believes the key to innovation and success is starting with the right foundation," said Synergy Flavors president and CEO Ron Sowders. "Education is a significant portion of that foundation. By building schools in areas that lack a direct avenue to education, we are creating a strong foundation for Malagasy children and driving transformative change throughout the entire community."