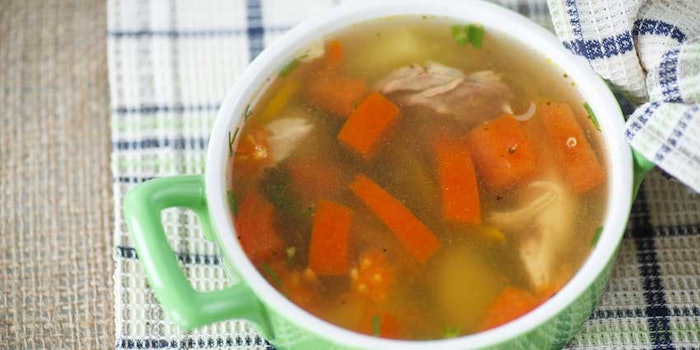 Destilla Flavours & Extracts now offers kokumi extract, a blend of vegetable extracts rich in g-glutamyl peptides and glutathiones. The extract enhances thickness and creates a long-lasting taste-boost.
The extract possesses no noticeable taste profile and suits various applications. The product is non-GMO, kosher and halal. It is available as a liquid extract and will soon launch as powder for a larger variety in applications. The company advises to test the extract in chicken broth in a concentration of 0.1% to 0.4%, which shows the effect.
Defining Kokumi
The translation of kokumi is broken down from the Japanese language: koku means "rich" and mi means "taste."
Kokumi is a Japanese word used to describe the rich, strong taste in food flavors. Examples include long-matured cheese, chicken soup prepared for many hours or the taste of home-cooked-style stews and pies.
To be included in the raw material bulletin (RMB), please click here for guidelines.