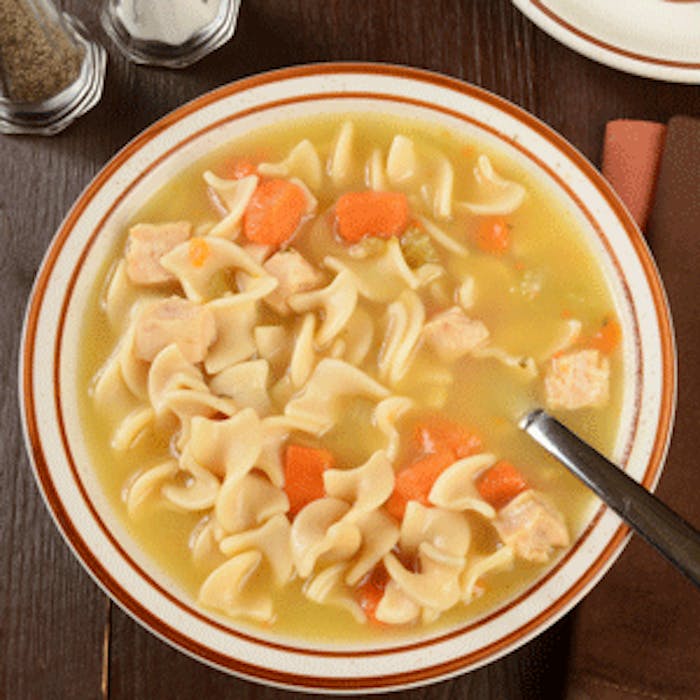 Campbell's Soup is altering its broth to have 20 ingredients rather than its original 30. The new incarnation will be made up of ingredients, which can mostly be found in homes of any average kitchen.
Three new ingredients will be added to the new label, which were not previously in the old:
Water
Dehydrated chicken broth
Dehydrated onions
"The culinary department owns the flavor and we worked hard to uphold the reputation of chicken noodle soup," said Bryan Cozzi, test chef at Campbell.
In the last few years, Campbell has addressed changes in food trends and to try and improve the number of cans of soup sold. The new version of the Campbell's chicken noodle soup will first appear on limited-edition cans with characters from the "Star Wars" film.
The reason for the change is to meet consumers' cravings and desires. The ingredients being banished from the broth are what today's consumers do not like and Campbell's converses through advertising and social media with consumers about these upcoming changes.
Ingredients no longer include:
Disodium inosinate
Disodium guanylate
Lactic acid
Spice
Flavoring (soybean oil, soy lecithin)
Potassium chloride
Monosodium glutamate
Chicken flavor
Maltodextrin
Celery
Onions
Vegetable oil
Cornstarch
Ingredients continued to be included in the new label:
Chicken stock
Enriched pasta (wheat flour, egg whites, niacin, ferrous sulfate, thiamine mononitrate, riboflavin, folic acid)
Carrots
Chicken meat
Chicken fat
Salt
Modified food starch
Dehydrated mechanically separated chicken
Flavoring
Yeast extract
Sugar
Beta carotene for color
Soy protein isolate
Sodium phosphate
Dehydrated chicken
Onion extract
Garlic extract