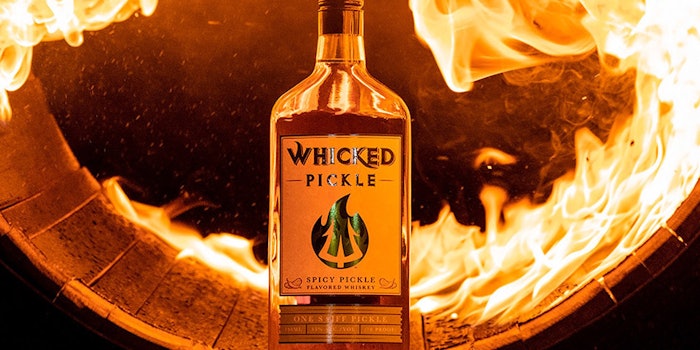 Holladay Distillery has launched its Whicked Pickle whiskey, inspired by the pickle back shot that combines pickle juice and whiskey.
Related: Pabst Blue Ribbon Adds to Alcoholic Coffee Line
Whicked Pickle is a dill pickle flavored whiskey with a peppery heat on the finish and has 35% alcohol by volume.
It is said to be best enjoyed as a shot, straight or chilled, or in cocktails as an unexpected substitution for vodka or gin. 

The product is set distribute nationwide in early 2021.