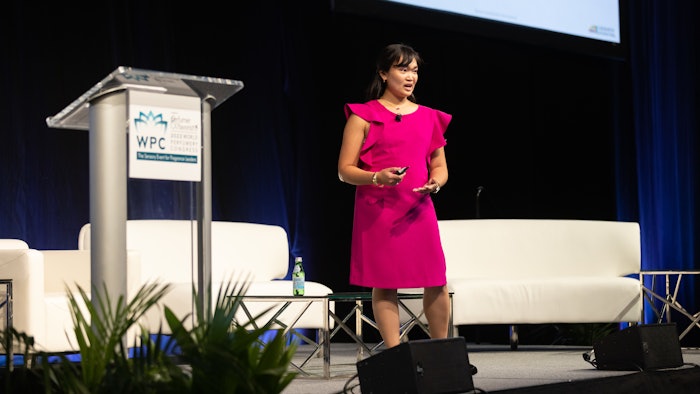 During World Perfumery Congress 2022, Euromonitor's industry manager, Beauty and Personal Care, Kayla Villena, took the stage for her session "Exploring Post-Pandemic Opportunities in Fragrance."
Related: ICYMI World Perfumery Congress 2022 Photo Gallery
The COVID-19 pandemic has left an indelible mark on all sectors of the global economy. While some categories saw massive declines in demand, fragrances managed to buck home seclusion trends that plagued other social-facing beauty categories and maintain historic momentum over a two-year period. The pandemic unexpectedly refreshed global demand for fragrances, resulting in a jolt to supply chains, a bright spot for sales and a repositioning of the category to self-care. This presentation seeks to explain the drivers behind fragrances' outstanding performance and to identify prospects and risks that could impact future growth.
Miss Villena's session? The PowerPoint presentation of the "Exploring Post-Pandemic Opportunities in Fragrance" session are now available.
There will be a virtual component of WPC 2022 available beginning August 2, stay tuned for more information!
WPC 2024
>>>Be sure to mark your calendars as we take the World Perfumery Congress to Geneva, Switzerland on June 25th-27th, 2024.<<<
The event will feature a lineup of the industry's global innovation leaders, including perfumers, R&D specialists, marketers and product developers, executives, market analysts and more. Want to take the stage? The WPC 2024 call for speakers will open in spring 2023. More details to follow regarding pre-registration, sessions and more.
Want to know everything going on in flavor & fragrance? Sign up for P&F+'s newsletter. You can also follow along on Instagram and LinkedIn.