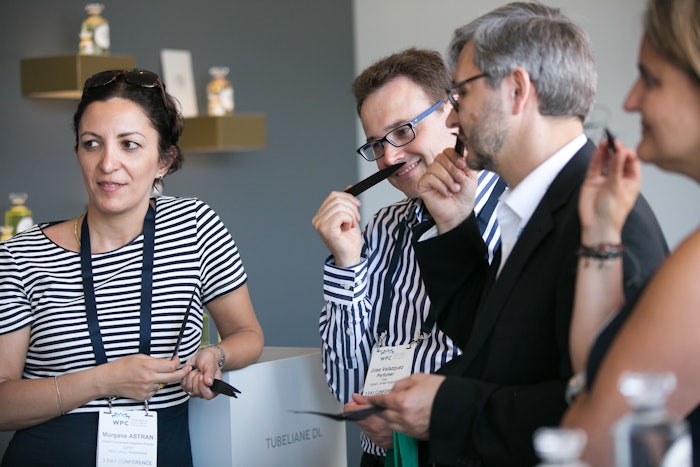 Next week marks the final days for early bird rates for the return of the World Perfumery Congress (WPC). Returning this summer (June 29-July 1, 2022), the number of registrants is growing, are you one of them? Be sure to check out the attendee list, which is updated daily with new names in fragrance looking to reconnect, network and gain insight from the top minds in the industry. Special rates apply for students and perfumers (see more below).
Sign up for all three days of WPC:
Secure Your Seat
Early bird rates are now available for the three-day conference for $1,850. Attendees can also snag tickets for chosen days of the conference, as well as grab a ticket for the Fragrance Reunion Celebration on June 30. 
There is also a perfumer rate discount** for the three-day conference package ($1,250), more details can be found on the registration page.
** Qualified Perfumers is defined as trained perfumers working within the fragrance industry who are recognized as a perfumer (trainee, evaluator, etc) by an accredited perfumery society such as the ASP, SFP, BSP, etc. The WPC will vet qualifying applicants requesting the perfumer discount rate through these association partnering organizations. This discount only applies to perfumers who register for the three-day event. No perfumer discount applies to one or two-day event registration.