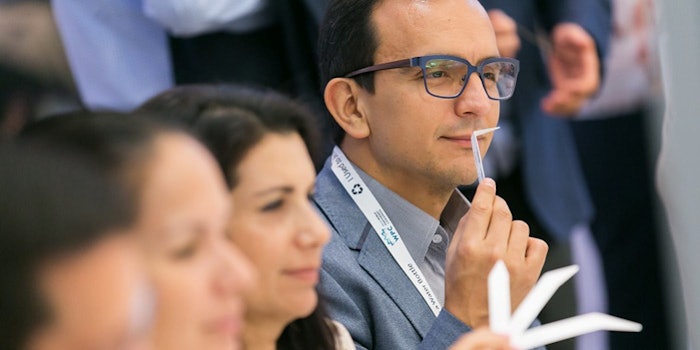 The World Perfumery Congress is returning this summer (June 29-July 1, 2022)! Have you gotten your early-bird ticket yet to hear industry experts discuss the industry's latest issues and breakthroughs? Talks covering biodiversity restoration, fragrances x wellbeing, the future of fragrance and more.
>>>Visit worldperfumerycongress.com to join in the fun.<<<
Check out the Day 2 speaker lineup for World Perfumery Congress 2022:
"Forgotten Perfume Plants: Fragrance Revelation for Innovation and Cultivation Recovery for Biodiversity Restoration" with L'Occitane Group's Pascal Portes
"Effect of Fragrances on Emotional & Physical Well-being" with Agilex Fragrances's Neha Okhade
"Looking Forward: The Future of Fragrance Trends" with Fashion Snoops' Melissa Hago
"Future-proofing Fragrance: Impacts of Gen Z & Millennials" with Mane's Samantha Mane & Alex Lee
"The Origin of Dreams: Musings of a Chemical Engineer and a Botanist on Today's Creative Approaches to Naturals in Fine Fragrance" with Givaudan's Rodrigo Flores-Roux & Stephen Nilsen
"Fragrance Stewardship in a Digital Age" panel with Fragrance Creators Association's Farah K. Ahmed, Arylessence, Inc.'s Cynthia Reichard & Estee Lauder Companies' Sumit Bhasin.
"The Changing Landscape of the Perfumery Industry" with Firmenich's Ilaria Resta & Frank Voelkl
"The Past, Present & Future of India's Fragrance Industry–Decoding it's DNA" with Sacheerome Fragrance & Flavour's Manoj Arora
"The Benefits of Fragrance in Daily Life" with Procter & Gamble's Rafael Trujillo & Neuroscientist Rachel Herz, Ph.D.
Check out Day 1 of the three-day congress in Miami, FL.
Secure Your Seat
Attendees can also snag tickets for chosen days of the conference, as well as grab a ticket for the Fragrance Reunion Celebration on June 30. 
There is also a perfumer rate discount** for the three-day conference package, more details can be found on the registration page.
** Qualified Perfumers is defined as trained perfumers working within the fragrance industry who are recognized as a perfumer (trainee, evaluator, etc) by an accredited perfumery society such as the ASP, SFP, BSP, etc. The WPC will vet qualifying applicants requesting the perfumer discount rate through these association partnering organizations. This discount only applies to perfumers who register for the three-day event. No perfumer discount applies to one or two-day event registration.